If you're looking for housing in Florida, you may have heard about Community Development Districts.
A Community Development District (CDD) is an alternative to municipal incorporation for funding and management of the infrastructure that's required to support community development.
In other words, a CDD makes it possible for a community to offer the most desirable elements and amenities.
A CDD builds roads, installs utilities, and makes repairs when necessary.
Here's everything you should know about a Community Development District if you're considering an area where it's relevant in Florida.
1. What is a Community Development District in Florida?
A Community Development District, also known as a CDD, is a local unit of special-purpose government.
However, it doesn't have the regulatory powers of a county or city.
It's a zone that's established by a developer that provides a special purpose bond and offers a cost-effective way of financing the initial infrastructure and services for a new planned community development.
Examples of community infrastructure and other services that a CDD may provide include:

Sewers

Roads

Water supply

Grading

Utilities

Amenities

Roadway and sidewalk repairs and maintenance

Street lighting

Aquatics maintenance

Landscaping

Wetlands monitoring and maintenance

Street lighting
2. What does a CDD do?
A CDD offers its community a wide range of community-related services and infrastructure to ensure a high quality of life.
3. How does a CDD operate?
A Community Development District is governed by a Board of Supervisors.
This Board is elected initially by the developers.
Then, after six years of operation, the residents of the CDD are able to govern.
The election of the Board is overseen by the Office of the Supervisors of Elections.
This office is the same one that oversees all municipal, county, state, and national elections.
As a result, it's subject to state ethics and financial disclosure laws.
Additionally, the CDD's business is conducted in the open, and all meetings and records are public.
The budget is subject to an annual independent audit, and public hearings are held on CDD assessments.
4. What kind of power does a CDD have?
A Community Development District is a legal entity.
It has the power and right to:

Enter into contracts

Own both real and personal property

Adopt by-laws, rules, regulations, and orders

Sue and be sued

Obtain funds by borrowing

Issue bonds

Impose assessments

Levy taxes on property within the district
5. What do taxes and assessments paid to a CDD do?
A Community Development District has the power to impose assessments and levy taxes on property within its district.
These funds help to pay the construction, operation, and maintenance costs of public facilities and services of the district.
The CDD's governing board will set the taxes and assessments each year.
In addition to county and other local governmental taxes, you will see the CDD taxes itemized on your property tax statement.
6. How many Community Development Districts are there in Florida?
There are over 600 CDDs in Florida that were created and chartered by Chapter 190.
7. When did the Community Development District start in Florida?
The CDD was created in 1980 by the Florida State Legislature pursuant to Chapter 190 of the Florida Statutes.
It's recognized as a local unit of special-purpose government, but it lacks the regulatory powers of a county or city.
8. What's the alternative to CDDs?
Before Community Development Districts were created, the local government would fund roads, utilities, and other types of infrastructure.
The developer would also pay for other development costs (grading, sewer, stormwater management, etc.) and amenities (pools, clubhouses, tennis courts, etc.).
Community Development Districts add the cost of infrastructure to homeownership.
This means that if you buy a home in this area, then you end up paying for the infrastructure.
9. Who likes the CDD concept?
The Community Development District concept is particularly popular among country officials and developers.
For county officials, they know the CDD will keep their costs down while property values and taxes continue to rise.
Developers also like the concept because they won't have to pay for infrastructure out of their own pocket.
Those least likely to enjoy the CDD concept are homeowners.
Some homeowners like Community Development Districts because they get their preferred amenities early in development along with a house at a lower price point than they originally anticipated.
However, with a CDD come extra fees.
In addition, a major complaint from its critics is that CDDs give developers more control of the bond for longer.
Finally, after several years when community and resident ownership reach a minimum threshold, residents can have a vote on the CDD board.
Although, a major frustration for residents is that the common areas in the district are often owned by the developer and sold back to the development at inflated prices.
10. What is the relationship of a CDD with an HOA?
In some ways, CDDs and HOAs complement each other in their functions.
If you live in an area in Florida with a CDD then you may not need an HOA.
However, their purposes don't overlap entirely.
Both Community Development Districts and Homeowner's Associations address maintenance functions.
That said, HOAs typically operate amenities and ensure that deed restrictions and other quality standards are enforced.
A CDD focuses more on infrastructure.
When it comes to maintenance functions, a CDD may contract out to an HOA.
11. What is the benefit of a Community Development District to residents?
Are you wondering why anyone would choose to live in a Community Development District?
Here are the core benefits.

High-quality public facilities and services are managed and financed through self-imposed fees and assessments

Elected leadership determines the type, quality, and expenses of CDD facilities and other services

Community development facilities and services will be completed concurrently with other parts of development so residents don't have to wait on amenities

Facilities are provided at lower, tax-exempt interest rates

Residents and property owners can set the standards of quality for the CDD-provided amenities

CDDs help to protect and increase long-term property values in a community
12. How much are Community Development District fees?
The normal fee for a CDD is between $1,000 to $3,000 per year based on the amenities offered.
The bonds for the construction of the infrastructure usually lasts for a period of 30 years.
Residents can decide to pay off the entire bond obligation for their property, and once this is done, the maintenance of the community will still exist and be converted to an HOA fee.
In general, CDD fees are different from HOA fees because they are included in the tax bill as a separate entity.
The costs and services of a CDD will vary depending on the community.
The above number is just an estimate.
13. What are the primary points of criticism for a CDD?
In the first few years, many CDDs are operated by developers because they are the primary property owner.
One vote is usually allocated per acre owned in the district.
The developer may elect supervisors (employees, associates, or friends) who will make decisions on their behalf and for their benefit.
However, until residents own property greater than 33 percent of the vote, they may not have a single representative on the Board of Supervisors.
Additionally, until residents own enough property to have more than 50 percent of the total vote, then they will be outvoted by the supervisors chosen by the developer.
This can be frustrating to residents who don't feel like they have a proper voice in the amenities for their community.
Final Thoughts
If you're looking at purchasing property in Florida, you may encounter Community Development Districts.
These governmental units are intended to use capital from residents to develop, operate and maintain community wide infrastructure.
While some people love the model, others find it frustrating because it can be years before they feel their voice is heard.
Additional Resources
If you are looking to buy affordable land
, you can check out our 
Listings
 page.
And before you buy land
, make sure you check out
Gokce Land Due Diligence Program
.
Don't forget to check out my latest
Gokce Knowledge Class
:
31 Lessons I Learned Selling My First 500 Properties Online
.
If you are looking to sell land
, visit our page on how to
Sell Your Land
.
Would you like to receive an email with our latest blog/properties every Thursday?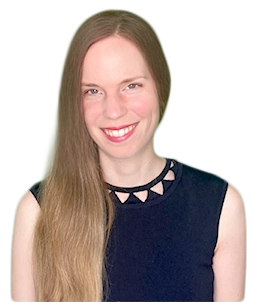 Disclaimer: we are not lawyers, accountants, or financial advisors and the information in this article is for informational purposes only. This article is based on our own research and experience and we do our best to keep it accurate and up-to-date, but it may contain errors. Please be sure to consult a legal or financial professional before making any investment decisions.