When you hear the names Isaac Newton, Florence Nightingale, Benjamin Franklin, and Charles Darwin what do you think of?
Chances are you think of some of the best-known scientists and inventors in history.
Yet, these individuals were actually citizen scientists.
In this blog, we'll discuss this term, which was first defined by Alan Irwin.
Irwin defined citizen science as "developing concepts of scientific citizenship which foregrounds the necessity of opening up science and science policy processes to the public."
He saw this relationship as two-dimensional.

Science should be responsive to citizens' concerns and needs

Citizens can produce reliable scientific knowledge
In general, this concept relies on the idea that scientific work can be undertaken by members of the general public, often in collaboration with or under the direction of professional scientists and scientific institutions.
In this blog, we'll explore this idea. Let's get started.
1. What is citizen science?
Citizen science is scientific research conducted by amateur (nonprofessional) scientists.
Citizens science is often described as public participation in scientific research.
What are other names for citizen science?
You may also hear citizen science referred to as community science, crowd science, crowd-sourced science, civic science, or volunteer monitoring.
2. Who can be a citizen scientist?
A citizen scientist is not normally a professional scientist.
Rather, they're individuals who are curious or concerned and collaborate with professional scientists in ways that advance scientific research on topics they care about.
Citizen scientists can come from practically any field.
They may include the following groups:

Retirees seeking to connect with others while applying their knowledge and experience in ways that help others

Online gamers who lend their skills to scientific programs that analyze folding protein structures and shape the building blocks of life

Educators and students who want a hands-on experience outside of the classroom

Environmental justice advocates who want to see critical data with their own eyes

Current and former NFL and FBA cheerleaders in science professions who engage thousands of non-traditional audiences in citizen science

Prisoners who are looking to get involved in the field of science
3. How can you get involved?
Are you interested in citizen science?
SciStarter provides a database of thousands of vetted, searchable projects and events.
You can use the advance search tool to filter the best location, topic, interest, and more.
We recommend looking for a citizen science project that coincides with a hobby, interest, or curiosity that you have.
This makes participation especially easy.
For example, you may consider:

USGS: Measure and record earthquake tremors

NASA: Help count passing meteors, monitor noise and light pollution, etc.

iNaturalist: Use this free mobile app to share photos and observations of wildlife and nature in your backyard, city, and town
4.  How does citizen science affect the future of scientific research?
Are you wondering, "How does citizen science really help? Am I really making a difference at all? Is it worth it?"
The answer is yes!
Your efforts help in the following ways.

Bridging gaps: Scientists don't always have the time or access to complete a research project in the ideal manner.
Sometimes data collection is just too difficult for one team of scientists and having civilian help increases its chances of success.
For this reason, these projects will recruit volunteers to collect data and answer real-world questions, such as the effects of light pollution on the night sky or climate change on plant growth.

Scope: Collecting and analyzing large samples of data or research can be a time-consuming and expensive process.
However, the world has become increasingly interconnected, and millions of people can contribute to studies remotely.
Public participation is valuable because of how much it expands investigations and allows research to be done at a larger scale.

Policy: Citizen science encourages the public to take a stake in the world around them, and this can contribute to informed policy.
When you have more people who are knowledgeable about science and how it impacts policy, this influences larger decision-making and governmental bodies.
5. Who facilitates the citizen science movement?
If you've never heard of citizen science before, you may be wondering, "Who is doing this? Are there groups that are encouraging this type of action? If I want to get involved, who do I look to?"
And these are great questions.
There are a variety of communities that can help you get involved in the citizen science movement.
The primary catalysts for citizen science include federal agencies, and libraries and museums.

Federal agencies: The federal government and nongovernmental organizations engage people in "addressing societal needs and accelerating science, technology, and innovation."
This is primarily done through citizen science and crowdsourcing.
The primary agencies that you can look to include:
National Aeronautics and Space Administration (NASA)
National Institute of Health (NIH)
National Library of Medicine (NLM)
National Oceanic and Atmospheric Administration (NOAA)
United States Geologic Survey (USGS)
National Science Foundation (NSF)
Smithsonian Institution
National Park Service (NPS)
Other U.S. Federal Agencies

Libraries and museums: Both libraries and museums play important roles in connecting people to projects and locally relevant issues.
Libraries may do this by loaning kits to enrich projects and providing everything a citizen scientist needs to engage in projects.
If you're not having any luck locating projects in your community at either federal agencies or libraries/museums, then you should check with local Girls Scouts of USA troops, school districts, universities, corporate volunteer programs, media partnerships, etc.
These are also organizations that can help to connect you with the citizen science movement.
6. How is citizen science being formalized?
The roots of science and citizen science are the same.
They are linked to people who sought out discovery in their leisure time.
In the 1800s, science became a profession, but contributions from non-professionals continued.
Only recently, however, has the profession of science reunited with leisure participation.
Many recent studies have shown data from volunteers being as reliable as that from professionals.
Citizen science is now contributing a growing number of research studies every year.
7. How does citizen science help the EPA?
The Environmental Protection Agency is one of the most important scientific government agencies.
It helps to protect the air, water, and land that we all use daily and must protect for future generations.
The EPA promotes citizen science because it has the following benefits.

Fills data gaps: With citizen science, you can crowdsource data that would be hard to obtain due to time, geographic, or resource constraints.

Leverages resources: With citizen science, you can use the efforts of a large group to research environmental problems that the EPA may not have the resources to pursue.

Builds meaningful relationships: With citizen science, you create a community to increase environmental engagement and problem-solving.
This scenario also encourages open government.
8. How is the EPA supporting citizen science?
The EPA is just one example of a government agency that is supporting citizen science.
It does this by conducting citizen science projects, supporting external work through grants and in-kind donations, and developing resources for community work.
9. How can I learn more about citizen science in the federal government?
If you're interested in learning more about how the federal government supports citizen science (as it does through the EPA example above), then you should visit CitizenScience.gov to explore citizen science projects supported by federal agencies.
You may also consider joining the federal community of practice or creating your own project (more on that below).
10. Has Congress authorized EPA and other federal agencies to use citizen science?
Yes, through the American Innovation and Competitiveness Act federal agencies are granted direct and explicit authority to use citizen science and crowdsourcing approaches to advance agency missions and facilitate broader participation in the innovation process.
11. How are states and tribes using citizen science?
States and tribes use citizen science in much the same way as the federal government.
One example is the Georgia Environmental Protection Department's Georgia Adopt-A-Stream program, which trains volunteers across the state to monitor and sample local waterways.
The Great Lakes area is also considering citizen science.
Many residents in this region are curious about how science can be used to address lake issues, including water quality and invasive species.
The EPA plans to partner with states and tribes on citizen science projects that study such areas of concern.
12. Where can you create your own citizen science project?
Are you interested in creating a project of your own?
Check out these platforms for more information!

Anecdata

CitSci

Zooniverse

iNaturalist

Experiment

OpenStreetMap
13. What are some examples?
Are you having trouble conceptualizing what a citizen science project looks like?
Let's look at six different projects and what they include.

The Christmas Bird Count
This project is the annual census of birds organized by the Audubon Society and conducted by volunteer birders around the U.S.
Data from this count reveals key changes to bird populations over time.
This survey has been conducted for more than 115 years, which makes it the longest-running citizen science project in the world.

Globe at Night
This database measures the real-world impact of light pollution.
Citizen scientists calculate the brightness of the sky where they live, allowing experts to understand the effect of pollutants on nighttime visibility.
This data is most useful to astronomers, but other scientists also benefit from it.
For example, environmental scientists study the behavior and migration pattern of bats to see how light pollution affects the animal's behavior.

Stardust@home
A small capsule from NASA's Stardust spacecraft returned to Earth after collecting tiny particles of dust from stars in 2006.
While scientists originally estimated that the mission would gather around 45 interstellar dust particles, only four were recovered.
Due to the time and effort it takes to locate these dust particles, volunteers are being enlisted to help.

World Water Monitoring Day
Water quality data is challenging to collect, so on World Water Monitoring Day, volunteers use a pre-built testing kit to collect local data on four markers of water quality.
These markers are temperature, turbidity, dissolved oxygen levels, and acidity.
Scientists then used this information to develop a better sense of local water quality and information research on ecological and public health.
They use this data to help understand how major changes to the environment (i.e., a hurricane) can alter water quality and how long it takes for the environment to return to normal after such an event.

Project BudBurst
Scientists know that climate change is altering how plants grow and when they bloom.
However, it's been difficult to understand the full effects of this without proper data.
So, volunteers for this citizen science project monitor plants to observe the timing of the different plant life cycles.
This data helps scientists understand how increased temperatures (and other environmental changes) shape agriculture and native ecosystems.

The Appalachian Mountain Club's View Guides
The relationship between pollution, respiratory health, and exercise aren't fully understood.
Air quality data helps scientists understand how pollutants affect breathing and a limited pool of data means that they don't have the full picture.
The Appalachian Mountain Club's view guides are volunteer hikers who measure visibility from trails.
When you combine this information with local health information, scientists can use the visibility data collected to better understand the relationship between haze, pollution, and the effectiveness of exercise.
Final Thoughts
Overall, citizen science is viewed as a positive contribution to the professional science field, and it's encouraged to strengthen the information that already exists.
The public can identify research questions, collect and analyze data, interpret results, make discoveries, develop technologies and applications, and so much more!
If you're interested in a citizen science project, get started today.
Use one of the platforms above to help you pursue your project.
Additional Resources
If you are looking to buy affordable land
, you can check out our 
Listings
 page.
And before you buy land
, make sure you check out
Gokce Land Due Diligence Program
.
Don't forget to check out my latest
Gokce Knowledge Class
:
31 Lessons I Learned Selling My First 500 Properties Online
.
If you are looking to sell land
, visit our page on how to
Sell Your Land
.
Would you like to receive an email with our latest blog/properties every Thursday?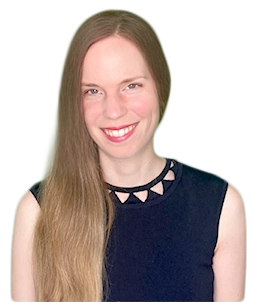 Disclaimer: we are not lawyers, accountants or financial advisors and the information in this article is for informational purposes only. This article is based on our own research and experience and we do our best to keep it accurate and up-to-date, but it may contain errors. Please be sure to consult a legal or financial professional before making any investment decisions.