A capital improvement plan (CIP) is just one element of dynamic community planning and fiscal management.
It's a tool that communities can use to ensure their infrastructure and public services improve over a multi-year period.
Once this tool is developed, it should be viewed as a working document that must be reviewed and updated annually.
In this blog, we'll talk through what a CIP is, how it's used, and the best practices for creating one.
Let's get started.
1. What are capital improvements?
Capital improvements are typically defined as major public expenditures, usually physical in nature.
Local policies may specify thresholds of cost and useful life for a project to qualify.
Here are some common categories of capital expenditures:

Purchase of major equipment (ex: playground equipment, snowplow, computers)

Acquisition of land for a public purpose (ex: park, landfill, industrial site)

Construction, expansion, or major renovation of a public facility or building (ex: library, roads, sewage treatment plant, building retrofit for energy efficiency)

Related planning, engineering, design, appraisal, or feasibility study costs (ex: LEED certification, architectural fees, etc.)
2. What is a capital improvement plan?
A capital improvement plan (CIP) is a community planning and fiscal management tool used to coordinate the location, timing, and financing of capital improvements over a multi-year period.
This period is typically 4-6 years.
Capital improvements themselves refer to major, non-recurring physical expenditures that include land, buildings, public infrastructure, and equipment.
The plan includes a description of proposed capital improvement projects.
These projects are often ranked based on priority and funding.
The capital improvement plan is a working document that must be reviewed and updated each year to reflect the changing needs of the community as well as its changing priorities.
3. What is the purpose of a capital improvement plan?
Are you wondering why your community needs a capital improvement plan?
Here's everything that a CIP does.
You'll see exactly why it's hard to function without it!

It ensures the timely repair and replacement of aging infrastructure.

It provides a level of certainty for residents, businesses, and developers regarding the location and timing of public investments.

It identifies the most economical means of financing improvement projects.

It provides an opportunity for public input in the budget and financing process.

It eliminates unanticipated, poorly planned, and unnecessary capital expenditures.

It eliminates sharp increases in the tax rate, user fees, and debt levels to help cover unexpected capital improvements.

It helps to ensure that patterns of growth and development are consistent with the comprehensive plan.

It helps to balance desired public improvement with the community's financial resources.
4. What are the plan's features?
A CIP normally includes the following information:

A list of capital projects, equipment, and major studies

A ranking of projects

A financing plan

A timetable for construction and completion of projects

Project justification

A classification, itemization, and explanation for the project expenditures
5. What are the common uses of a capital improvement plan?
The two most common uses of a capital improvement plan are outlining specific project funding and implementing a community's comprehensive plan.
We'll go into each of these more depth below.

Budgeting and Funding
Capital improvement plans and annual budgeting are closely linked.
The first year of the capital improvement plan is known as the capital budget, and it outlines specific projects and appropriate funding for those projects.
It's usually adopted in addition to the government's annual operating budget.
Funding for projects set to be developed in later years is then authorized in the fiscal year when the project is to occur.
While these later projects aren't funded immediately, the plan helps the government anticipate upcoming needs and budget accordingly.

Implementing the Comprehensive Plan
When it comes to implementing a community's comprehensive plan, the capital improvement plan plays a significant role.
Many capital improvements, including utility extensions, highway improvements, and the purchase of parkland or environmental corridors, can have a substantial impact on patterns of growth and development.
The plan helps this development occur in a way that is consistent with a community's plans and vision, especially by providing funding for key investments at a given time and place.
6. How do you create a capital improvement plan?
Every jurisdiction has a slightly different process, but here are the general steps that occur when preparing a capital improvement plan.

Project submission
Local agencies and departments are asked to submit a list of capital improvement projects as the plan is being put together.
This helps those creating the CIP to rank the projects in order of priority.
Project request forms often prompt the applicant to provide a project description and justification, an estimate of the initial project costs, ongoing operating and maintenance costs, and recommended funding sources.

Evaluation and selection
Once the CIP team has received submissions from local agencies and departments, it's up to them to prioritize and select projects based on specific criteria.
These criteria may include the following:
Desired service level standard
Project demand (determined by an inventory of existing land, equipment, and facility conditions)
Number of residents or geographic area served
Return on investment, cost savings, or revenue generation
Sustainability or energy efficiency improvements
Economic, environmental, aesthetic, or social impacts
Public health, safety, or other legal concerns
Consistency with community plans and policies
Public or political support

Financial analysis
The team will then collect financial data (including historic and projected local government revenues), expenditures, and debt service.
This information is used to assess the community's ability to pay for proposed projects.
The analysis also helps to select the appropriate financing tools.

Plan preparation
The team will then draft a capital improvement plan, which includes a list of recommended projects by funding year, scheduling details, and financing sources.
While not required, the team may also choose to include detailed maps, photos, graphs, timelines, and other illustrations to help accompany the plan.

Review and adoption
Following the public review and revisions of the plan, the government body will vote to adopt the CIP and capital budget.
7. Who is in charge of the plan?
There is typically a CIP coordinator, or a single official who is responsible for coordinating the preparation of the capital improvement plan.
This individual will work with an advisory committee, which consists of local officials, citizens, or key department staff.
The task may also be assigned to the chief executive or administrative officer (mayor, president, manager, administrator), a budget officer, or a member of the planning, finance, or public works department.
8. When is the capital improvement plan created?
Most communities will prepare the capital improvement plan in the months preceding the adoption of the annual government budget.
To ensure they have enough time for preparation, some communities allow a year for capital improvement plan creation.
Once it is created, it should be reviewed and updated annually.
9. What are the benefits of developing a capital improvement plan?
When properly developed, a capital improvement plan has the following benefits:

It synchronizes capital and operating budgets.

It systematically evaluates competing demands for resources based on prioritization.
This reflects the entity's long-term goals and objectives.

It identifies, prioritizes, and optimizes the financing of capital projects.

It links strategic and comprehensive plans with fiscal capacity.

It informs the public about the government's investment in infrastructure.
10. How do you strengthen your capital improvement plan?
If you're getting ready to create or update your government's capital improvement plan, take a look at this list of how you can strengthen what you already have.

Understand what your CIP should include
If your capital improvement plan doesn't include the right things to begin with, then it likely won't serve the right purpose.
Specifically, this is what your plan should note:
List of projects, equipment, and major studies
Priority ranking of those projects
Financing plan
Timetables for construction/completion of those projects
Project justifications
Classification, itemization, and explanations for project expenditures

Plan thoughtfully
Designate an individual to serve as the project lead on creating the CIP.
Build in an opportunity for citizens and stakeholders to engage and provide input.

 Inventory properties and assets
Conduct a formal inventory of all property and assets.
This should include deferred maintenance, condition assessments, and documentation of any needs for all physical assets.

Define capital versus ordinary maintenance expenditures in writing
Without clearly understanding what differentiates a capital project from routine maintenance, it can be confusing as to what projects need to be submitted when it comes time to create the plan.
You want to designate what should be included in the operating budget (routine maintenance) versus what should be its own capital improvement project with its own budget.

 Align capital planning across the organization
To make your plan more successful, it should automatically collaborate among departments and enable links between the annual budget and long-term infrastructure plans.

 Utilize technology
Modern technology can level up your plan and make it more effective.
Use software to help you collaborate with others, facilitate effective stakeholder feedback, implement web-based transparency visualizations, and so much more.
Your capital improvement plan doesn't need to stay on paper!

 Don't forget project management and performance indicators
Governments should propose, adopt, and implement capital budget plans.
This means they're responsible for the project management side and looking at key performance indicators.
While you're creating your plan, make sure you establish specific processes for project monitoring and management as well as legal and fiduciary requirements.

 Consider financing options
Financing options include debt issuance, pay-as-you-go, and public-private partnerships.
Depending on the level of urgency and current availability of funds when determining how to finance projects, all of these can be the right option for a project.

 Adhere to a debt management strategy
Make sure your financial policies include a comprehensive debt management policy.
This will help improve the quality of your decisions, articulate policy goals, provide guidelines for the structure of debt issuance, and demonstrate a commitment to long-term financial planning.

 Ensure your CIPs are dynamic
We've said it before, and we'll say it again.
Your capital improvement plan is dynamic.
It may be created for 4 to 6 years, but it isn't "set it and forget it."
It's a working document that should guide your leadership team.
Be sure to review and update it, so it can reflect your community's changing needs and priorities.
You've got this!
11. How to make the most of your capital improvement plan?
You've gone through the process of making this plan, how can you actually implement it to get the most out of it?
Ideally, your CIP should be a living document and you should follow these best practices.
Here's what we recommend.

Centralize all information about your plan.
Both your capital improvement and strategic plan should live in the same "system."
Departments should add their respective initiatives and projects into software that acts as a central hub and fosters collaboration.
When you have a system that allows everyone to access this information, you align strategies and budget and you simplify implementation and reporting.

Update your plan.
Your capital improvement plan should be reviewed every year and updated to ensure it's accurate.
This way, it'll stay aligned with your strategic and comprehensive plans as well as your budget.

Project manage your CIP.
Projecting managing your capital improvement can help you to stay on track with workflows and budgets the same way that you would smaller and more operational initiatives.
You should name owners, set deadlines, track progress, and report results.

Publish your results.
Use dashboards to share information with the public and demonstrate how the taxes in your community are being put to good use.
Your transparency will foster trust and help your city see that the plan is effective.
Final thoughts
Do you feel ready to create a capital improvement plan for your community?
This tool is critically important and one of the major responsibilities for any government entity (big or small!).
This is how you can ensure growth over the next several years.
Additional Resources
If you are looking to buy affordable land
, you can check out our 
Listings
 page.
And before you buy land
, make sure you check out
Gokce Land Due Diligence Program
.
Don't forget to check out my latest
Gokce Knowledge Class
:
31 Lessons I Learned Selling My First 500 Properties Online
.
If you are looking to sell land
, visit our page on how to
Sell Your Land
.
Would you like to receive an email with our latest blog/properties every Thursday?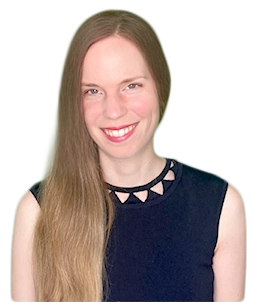 Disclaimer: we are not lawyers, accountants or financial advisors and the information in this article is for informational purposes only. This article is based on our own research and experience and we do our best to keep it accurate and up-to-date, but it may contain errors. Please be sure to consult a legal or financial professional before making any investment decisions.