Are you considering buying campsite land?
This may seem like a relatively easy way to make money.
Campsite land doesn't need much, right?
Install a few fire pits and picnic tables.
Make sure there are utility hookups and piped water.
Create a system for reservations.
That's it, right?
Heck…could you even use your existing land as campsite land.
We're answering all your questions and more below!
Keep reading for everything you need to know about campsite land.
1. What is campsite land?
Campsite land is land that is usually divided into a number of pitches where people can camp overnight using tents, campervans, or caravans.
You may also hear it called a campground.
There are two types of campsites.
One is an impromptu area where an individual or group may decide to stop while they're backpacking or hiking.
The second is a designated area that the individual or group plans to go to ahead of time that is equipped with various facilities.
2. What type of amenities does campsite land normally have?
Dedicated campsite land normally has the following amenities.
If you're considering converting your land to a campsite where you can host campers for a fee, you'll want to consider installing the following.

Fireplaces or fire pits

Road access for vehicles

Gravel or concrete pad on which to park a vehicle

Picnic tables

Marked spaces indicating a boundary for one camper or a group of campers

Utility hookups for electricity, water, and sewer (these are for travel trailers, recreational vehicles, etc.)

Raised platforms on which to set up tents

Piped potable water
Some campsites may also provide the following upgrades, but it's up to you:

Pit toilets (outhouses)

Flush toilets and showers

Sinks and mirrors in the bathrooms

A small convenience store

Shower facilities (with or without hot water)

Wood for free or for sale

Garbage cans
3. How do you start a campsite on your land?
Starting a campsite from scratch is possible, but it isn't always easy.
Before you look at raw land, you should consider existing campsite land that is run down or unused.
Not only will this reduce the investments you need to make, but it'll also make the process of getting zoning permissions and permits easier.
You should also consider upgrading an old campground into a glamping site.
Glamping is "glamour camping," and it combines nature with comfort and style.
It allows people of all ages to get out in the woods and enjoy it without having to worry about sleeping in discomfort.
Purchasing campsite land and converting it into a glamping site is also one of the easiest ways to create a glamping business.
It allows you to circumvent the process of seeking planning and zoning permissions.
When you start from scratch, it can take years to get the right permits and construct the proper amenities.
That said, it may not be your dream to own and operate a glamping site.
Whether you choose to buy land for a camping or glamping business the process is largely the same.
In the next section, we'll review what you should consider before investing in campsite land.
4. What should you consider before buying campsite land?
Here's what you should think about if you want to run a campsite on your land or you're in the process of buying functional campsite land.

Understand the existing structures on the site
Take a look at the land that you're considering purchasing as a campsite.
Will the current structures on that site hinder you or help you in its transformation?
Will you need to tear down buildings to make them functional campsites?
Will you be able to use the buildings as they are?
Will you need to renovate them?
Understanding what is on the property and how you can use it is critical.
This can save you or cost you money throughout the process.

Check out utilities (water, electricity, etc.)
Does the campsite land you're looking at already have utilities?
Your campers will want power and water, especially if they're using a travel trailer or RV.
If the systems aren't already in place on the land, it can be very expensive to install them.
This is something to keep in mind as you're looking for land.

Assess the roads and paths on site
You must have access roads on campsite land.
Not only is this convenient for your campers, but it's also necessary for safety.
If there is a fire or health emergency, you'll want to make sure that emergency services are able to reach the land.
Regardless of how perfect the land is otherwise, not having road access will cause you to lose out on campers.
Roads are necessary!

Do a quality check for recreational facilities
Some lands have swimming pools or hot tubs installed on them.
What camper wouldn't love to take advantage of these amenities after a long day of camping?
If these recreational facilities are present on campsite land that you're considering purchasing, you'll need to make sure that you've done a quality check and evaluated them for any maintenance issues.
It can take real-time, money, and effort to make these types of facilities safe and legal for your guests.
You'll want to be aware of the challenges related to these facilities before you purchase a property.

Be aware of local issues
Research the area that surrounds your campsite land.
Consider issues like drainage, protected flora and fauna, insect issues, etc.
While you may not notice these issues on a one-off visit to the property, they can make a big difference in your campers' experience.

Investigate star ratings and reviews
If you're specifically looking at land that has been used for camping previously, make sure you read up on the existing reviews.
In some cases, the issue could have been something customer service related, which means you could easily improve upon the past owner's blunders.
In other cases, the challenges could be related to the land itself.
Although the problems could be fixable, they may not be worth your time, money, or effort.

Ask to see the income revenue and profits from the campsite
If you're turning unimproved or raw land into a campsite, then you won't be able to do this.
You'll have to come up with your own plan to generate revenue.
However, if there's an existing campsite, it's worthwhile to see if it's profitable.

Know the existing market and competitors
Reflect on whether there is demand for camping in the area that you're purchasing in.
If there is, are there active competitors that are saturating the market?
Will you be able to develop a unique service that will draw campers in?
These are worthwhile questions to ask yourself before you buy the campsite land.
While you may be able to create a business, it's not always worthwhile or profitable to do so.

Develop a campsite business plan
Once you've thought through all of the above, make sure you start to pull together a business plan for your campsite land.
This will allow you to make good decisions regarding your land and save time and money throughout the process.
5. What types of land are great for campsite land?
If you're looking to make money off your land without developing it or selling it, then renting it out as a campsite can be an advantageous route.
Below are seven types of land that can be great for camping.
If you have one of the following, then you should consider the additional income you could bring in.

Raw land
Raw land can be the best for campsite land!
Mother Nature delivers whether it's forested or desert terrain.
Campers typically just want privacy from the outside world, so if your land offers that, they're good to go.

Pastures and farms
Family farms typically already host guests.
Begin to welcome campers who can take advantage of all the amenities on the land whether you have animals, hayrides, hunting, etc.

Regenerative farms
Regenerative farming is an admirable practice, but it can get expensive.
Opening up your land to campers can help you to better invest in your farm.

Christmas tree farms
Do you have a Christmas tree farm that you already maintain?
Consider opening it up for campers.
These farms already help to beautify the landscape, prevent soil erosion, and preserve open space.
Host campers during the summer before you welcome Christmas celebrants.

Vineyards
Have you ever camped in a vineyard before?
It's sure to be a unique experience, plus you can market any other experiences you may offer like a wine tour.
Or your campers may just enjoy purchasing a few bottles to drink around the campfire.

Water-adjacent land
If you have water on your property, then you can market it as a beachfront, riverfront, or lakefront escape for your campers.
How fun would it be to camp on the water and relax?

Islands
This one is a little random, but if you happen to live on the coast or have a lake with an island, then this can be an attractive campsite.
Market your campsite as a private island and purchase a canoe for your campers.
Who wouldn't love that campsite as a place to call their own for a few nights?
6. Can you camp on your own property?
This may seem like a no-brainer.
Most people would say, "Of course, you can camp on your own property! I had so many backyard campouts as a kid."
However, most longer-term camping on your own property is illegal.
In most places in the U.S., you can camp on your own property for no more than 14 days.
After that, you'll need to get a long-term camping permit, and these can be difficult to obtain.
While camping on residential property may seem harmless, it can be a difficult area to regulate and enforce.
Local campers will litter or have little regard for the beauty of their surroundings.
Long-term camping can also present fire concerns for the community.
Additionally, camping is essentially off-grid living with no paid utilities (electricity, water, etc.).
When people do this, they aren't using county services or paying for them.
The government doesn't always love this because they aren't benefiting from it financially.
Here's a quick guide to how long you can camp on your own property before it becomes an issue.

California – 14 days without a permit

Colorado – 6 months or less

Oregon – 120 days max (depending on the district)

Michigan – Two months (depending on the zoning)

Most other states – 14 days (depending on zoning requirements)
7. Can you use your land as a campsite for an RV?
States will often require a permit if you wish to camp temporarily with an RV.
This is because they have requirements pertaining to sanitation and trash disposal.
Additionally, your surrounding neighbors may be uncomfortable with you staying on the land in such an unconventional way.
Before purchasing campsite land to stay on with your RV, make sure you check your county's limitations.
The rules can be restrictive, and you want to make sure you know what you're getting into.
If you decide you're in the clear, then you'll need to make sure you have access to water, sewage, and ample amounts of propane heat.
8. Do you need a permit to develop your land?
Yes, you do need a permit for campsite land, but which one you need isn't straightforward.
The regulations for hosting campers will change depending on where you land, how you host, and how your land is zoned.
So, as you're starting a campground, you'll need to do research related to the following.

How is your property zoned?
Locating your property on your county or city's zoning map to learn how it is zoned is the first step.

What are the restrictions for your zoning district?
The zoning regulations will describe what is permitted for properties like yours.
For example, you should search the online zoning code for restrictions that may apply to your hosting activity like "camping," "recreational vehicle," "short-term rental," "agritourism," or "vacation rental."
You can also reach out to your local elected officials (city councilors, board of commissioners, and other local elected officials) to ask for help navigating the local laws if they're unclear.
Final Thoughts
Using your land as a campsite can be a great way to obtain passive income, or you can purchase land specifically to convert to campsite land.
Either way, this is a fun venture that enables more people to get out into nature.
Additional Resources
If you are looking to buy affordable land
, you can check out our 
Listings
 page.
And before you buy land
, make sure you check out
Gokce Land Due Diligence Program
.
Don't forget to check out my latest
Gokce Knowledge Class
:
31 Lessons I Learned Selling My First 500 Properties Online
.
If you are looking to sell land
, visit our page on how to
Sell Your Land
.
Would you like to receive an email with our latest blog/properties every Thursday?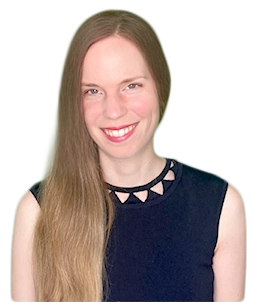 Disclaimer: we are not lawyers, accountants, or financial advisors and the information in this article is for informational purposes only. This article is based on our own research and experience and we do our best to keep it accurate and up-to-date, but it may contain errors. Please be sure to consult a legal or financial professional before making any investment decisions.