Buying hunting land for yourself is a big step.
Gone will be the days when you can only go hunting based on someone else's rules and regulations.
No, when you have your own hunting land you make the rules.
You just have to find the right land at the right price.
If you're not sure where to find hunting land or what to look for, then there are several things you should know.
In this blog, we'll talk you through the most important points, so you're fully prepared for the process of buying hunting land.
1. You should determine your budget early in the process
Be realistic about how much you're willing to spend on your hunting land.
This is important to consider because you'll not only have to pay for the land itself, but also the expenses that come with it.
Hunting land should be a fun side project – not a financial hardship.
If you plan to use a loan to finance the purchase, then you should start shopping for lenders as soon as possible.
Unfortunately, because most traditional banks do not finance recreational property or vacant land, it can be challenging to find a lender who will provide you with financing.
Therefore, start looking as soon as you know what your budget is as this can be helpful in moving the process along.
Another option is to try and find a seller who offers owner financing.
But regardless of whether you are able to use owner financing or choose to take out a loan, you'll still need to have money for the down payment.
This can vary between 20 to 50 percent of the purchase price, which can be an intimidating amount.

How will you pay for this?

What is your budget based on your savings?

What is a smart investment based on the land itself?
Spend time considering all of these factors before even looking at hunting land.
2. You should set restrictions about the location of hunting land
Hunting land is only useful if it's near enough for you to use frequently.
You don't want land that's within range of a city because you won't see any wildlife.
At the same time, you also want to make sure it's within driving distance of your home.
Ideally, you'd be able to make a day trip and hunt while you're up there.
Spend some time researching ideal hunting locations within range of your home base.
Then, set restrictions about where you're willing to purchase land in relation to this.
You may also consider the proximity to hotels, motels, or other conveniences if you're not planning to buy land with housing or don't plan to build on vacant land.
3. You should get to know the area
When you begin looking at hunting land, you should get to know the area around the land in order to make an informed decision.
You won't know if you're purchasing good hunting land unless you're familiar with the area.
Here are a few things to add to your checklist of what to consider…

Hunting regulations

Zoning

Disease prevalence

Predator populations

Neighboring lands
It's always better to find out about any of the above BEFORE you purchase the property than after.
You'd hate to learn that hunting regulations could prohibit you from using your land as you wish after you already own it, wouldn't you?
4. You should look at adjacent properties
If you're struggling with where to buy hunting land, start with what you know.
Chances are you have a favorite area you hunt in.
So, look for property up for sale that's close to or adjacent to tracts where you already go.
Some land buyers will also do this if they already have hunting permission or leased land.
They'll just expand to adjacent land nearby and increase their total huntable acreage.
You can also look for land that is adjacent to public hunting lands as a way to increase your hunting range without paying extra.
Even if you are not buying land that is near public land or land you already own, you will want to look into the adjacent properties and parcel owners.
Make sure the neighbors are managing their properties in a way that supports the wildlife you are looking to hunt.
It is often worth it to pay a premium to be adjacent to land that is well-maintained.
5. You should know the locals
If you know the locals in an area, you can easily get a feel for which hunting land is the best.
It's the difference between coming into an area blind and knowing that someone always kills a 150-inch deer each hunting season.
If you don't know the locals, you probably won't know those insider tips when you purchase hunting property.
6. You should watch the ads for hunting land
In addition to knowing the people and the area, land advertisement outlets can be a helpful way to find the right hunting land.
This could be through a market bullet or a farmer's booklet.
In small towns, you can find land sales ads at local spots like gas stations and feed stores.
You may stumble upon an ideal undervalued hunting property.
Use online resources but also use the local ones.
Watching ads is a key component when it comes to buying hunting land.
You could also consider speaking with a land specialist.
7. You could consider buying hunting land with close friends or partners
Buying land with friends can be difficult for a variety of reasons.
However, when it comes to hunting land, sharing this recreational property can provide some real advantages.
For instance, you can go in with a higher budget, which really opens up your options.
You just have to go in with the right mindset in order to make it work.

Discuss your goals and management plans.
This can help you avoid conflict when you own the property together.

Talk about realistic budgets for both parties.
Get on the same page about this before you even start looking for parcels of land.

Discuss your financial situation.
How stable are each of you financially?
What do your financial situations look like in the short and long term?

Reflect on your personality types.
Are you compatible?
Will you be able to collaborate in business situations in addition to personal situations?

Ask yourself if you're okay with sharing hunting lands.
Will you have a schedule for how you divide time?
Will you always use it together?

Ensure you trust your potential partners.
Do any potential partners have a history of trustworthiness?
Have you discussed long-term property plans in-depth to ensure you're on the same page?
8. You should understand if you have an intent to build
Whether or not you intend to build can impact how you search for the perfect parcel of hunting land.
If your land doesn't have a building site and/or is landlocked, then you probably don't want to invest in it.
It can also take a lot of time to prep a parcel to be ready to build.
You may need to bring in utilities, including drilling a well (or creating alternative options) and installing a septic system, as well as commissioning a land survey and more.
These steps can take time and delay the process.
So you'll want to make sure that you have done your proper due diligence to ensure you make the right buying decision.
9. You should know your "must-haves"
Before you start looking to buy hunting land, make a list of your priorities.
What do you absolutely need your property to have?
What could you do without?
Having a clear idea of what you must have when it comes to land features will help you narrow down properties when you begin to look.
Here are a few things you may consider.

Habitat
Is the habitat currently being managed (on both your property and the neighboring properties)?
Do those management methods align with yours?
If not, can this be easily altered, or would you have a hard time getting a handle on this?

Other uses
What other uses do you want to use the land for outside of hunting?
Fishing? ATVing? Livestock? Small-scale farming?
Are these uses allowed per zoning?
Is there enough land to both hunt and use for other purposes?

Size
How many acres of land do you think you need?
10. You are going to need at least 30-50 acres to hunt deer
Hunting land requires substantial acreage.
It is possible to get away with a smaller parcel of land, but the minimum size you will need depends in part on what is going on with the surrounding parcels.
If you are near prime hunting land where best management practices are used, you may be able to make do with 30-40 acres.
But in other regions, you will need far more space.
Parcel size will also be affected by your goals.
If you want to hunt a trophy buck each year, you are going to need a lot more land than 40 acres.
Still, at the end of the day, it's likely your budget is going to be the determining factor.
More is always better when it comes to hunting land, so the real question you need to ask yourself is how much you are willing to buy.
Just don't be tempted to buy heavily discounted land in order to maximize your parcel size.
It often makes more sense to buy a smaller amount of premium hunting land over a larger tract of land that is not a prime whitetail property.
11. You should recognize the type of land that you need
The terrain is important when it comes to hunting land.
You'll especially need to consider this when it comes to accommodation.
Building a place to stay will require at least one dry, level place for a foundation.
Even if you just plan to camp, you'll want a similar location.
Furthermore, it's best to keep this location near the road because you're less likely to disturb wildlife as you enter and exit your accommodation.
You should study the land layout and the traffic patterns of both wildlife and humans.
How do they intersect?
How will your behavior while on the land impact your ability to hunt?
Putting a cabin in the middle of the property will naturally disrupt the wildlife.
Understanding the optimal way to use your land layout can help you get the most out of the property that you're purchasing.
12. You should check for wildlife before buying hunting land
Does wildlife live on the property?
Or do they only pass through the property?
The best way to know this is to check for scat and buck scrapes as well as deer trails.
You can also get permission from the seller to set up trail cameras before you buy the property.
This will give you a better idea of what to expect before you make your final decision on buying hunting land.
13. You should consider the water sources available on the land
If there is a water feature on the land, this is considered optimal; however, it is not essential to have water on your hunting land.
In fact, if a property adjacent to yours has water then that is often enough for you to enjoy the benefits.
If there is no water available, you could also consider adding a pond or well.
The advantage of building your own pond is that you can control where the deer will go on your property.
Factor this into your budget if a pond is something you're interested in.
14. You should consider the food sources for local wildlife
Just like water, wildlife needs food to survive.
If there are no food sources on your property, then wildlife will be going to neighboring land to get the food that they need.
To determine if food is present, look at the trees, fruit trees, and bushes on the property.
This may include nuts like hickory, pecans, and acorns or blueberries, blackberries, apples, and persimmons.
Deer enjoy eating a variety of leafy vines, bushy vegetation, trees with overhanging branches, grassy vegetation, and non-woody flowering plants.
Based on the availability of food on the property, you can determine how many food plots you may need to add or where it would be best to put them.
It's also good to keep in mind that quality timber land is usually not good hunting land.
This is because deer typically eat understory plants, which die off as trees grow larger.
15. You should look for shelter for prey
Shelter for prey is essential.
Deer need to have cover so they can rest and feel protected.
You'll want your hunting land to have areas with plenty of tall grass, swamps, pine trees, or thick brush.
If you don't feel you have enough of these features, you can also hinge cut a small group of trees and leave stumps about four feet high.
This will provide an area for deer to feel safe during daylight hours.
16. You should make sure there is access throughout the property
You already know that you don't want to buy landlocked property.
But it's not enough to just be able to access the property from a nearby road, you also have to get around the interior of your property.
More importantly, you will need access to the parts of the land that offer the prime hunting spots, so be sure there isn't too much rough terrain in these particular areas.
You may also want to consider wind direction along the paths you are most likely to use to ensure that you won't be alerting the deer to your presence.
Final thoughts
Buying hunting land is a big step, and you want to make sure you take all the necessary steps to ensure you have what you need.
With some advanced research, you can find the right property with all your favorite features.
We recommend taking it slow and setting your own (realistic) guidelines.
It'll take some patience to find exactly what you want, but once you have it, you'll never look back.
Additional Resources
If you are looking to buy affordable land
, you can check out our 
Listings
 page.
And before you buy land
, make sure you check out
Gokce Land Due Diligence Program
.
Don't forget to check out my latest
Gokce Knowledge Class
:
31 Lessons I Learned Selling My First 500 Properties Online
.
If you are looking to sell land
, visit our page on how to
Sell Your Land
.
Would you like to receive an email with our latest blog/properties every Thursday?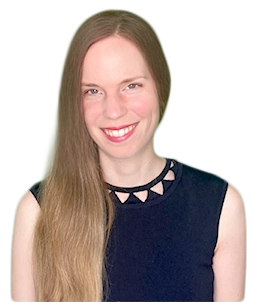 Disclaimer: we are not lawyers, accountants or financial advisors and the information in this article is for informational purposes only. This article is based on our own research and experience and we do our best to keep it accurate and up-to-date, but it may contain errors. Please be sure to consult a legal or financial professional before making any investment decisions.