Are you worried about protecting your investment during a new construction project or renovation?
It sounds like you need a builder's risk insurance policy!
This type of insurance is distinct from traditional home insurance as it covers more than just the existing structure.
It helps you cover the actual process of building in case anything goes wrong.
So, what is builder's risk insurance?
Let's talk about how to protect your property as well as the construction materials that are on-site during a renovation project.
1. What is builder's risk insurance?
Builder's risk insurance, also known as Contractor's All Risk (CAR) insurance, is a type of property insurance that protects against damage to buildings while they're under construction.
They not only protect the property but also a person's or organization's insurable materials (i.e., materials, fixtures, and/or equipment) that are being used for the construction or renovation project.
If those items are lost or damaged, then they'll be covered by the insurance as well.
2. Who needs builder's risk insurance?
If you've never heard of builder's risk insurance, then you may assume that you can get by without it.
However, this type of insurance is essential for anyone with a financial interest in a property that's being built or renovated.
These individuals/groups often include:

Building owners

Architects or engineers

Contractors or subcontractors

Development or investment companies

Property owners

Lenders

Home builders
If multiple parties are working together on a project, then the general contractor often purchases the builder's risk policy.
They act as the primary insured while stakeholders like the building owner and subcontractors are simply listed as additional insured.
In some cases, however, the building owner may need to purchase the property according to the construction contract.
3. Do you need builder's risk insurance for renovations?
Some people aren't sure if builder's risk insurance is necessary if you're simply renovating a property.
By the name, it often sounds like this type of insurance is only needed if you're starting a construction project from scratch.
However, this type of insurance is relevant for both renovations and additions as well.
4. What does builder's risk insurance cover?
Builder's risk insurance covers the property on construction sites if it's damaged by the following incidents:

Damages: Fire, wind, hail, lightning, vandalism, high winds, rental income, real estate taxes, smoke, theft, explosions, vehicle collisions, Acts of God (hurricanes, earthquakes, etc.)

Comprehensive general liability: Claims from non-employees of bodily injury while on the construction site

Equipment: The cost of fixing or replacing construction equipment

Financial loss from construction delays: Rental income, real estate taxes, sales income, and more paid interest on loans

Projects: New residential or commercial construction, remodels, additions, and installations
Certain policies may also cover construction materials that are stored off-site or cleanup costs like debris removal.
That said, coverage can vary from provider to provider.
There's no set template for a builder's risk insurance policy.
You'll need to make sure that any policy you purchase has what you're looking for.
5. What should you look for in a builder's risk insurance policy?
If you're looking to purchase a builder's risk insurance policy, here are the features you should look for in your policy.

Covered materials if they're damaged or destroyed
Builder's risk insurance policies cover the building that is being either constructed or renovated.
Additionally, the coverage often extends to materials stored off-site should they be damaged or lost in transit.
However, the following items may not be included automatically.
Check with your insurance company to see whether or not you have coverage with your policy, and if you don't, whether you can purchase an add-on.
Coverage for documents and data — blueprints, specifications, and other documents that could be damaged or lost throughout the construction process
Coverage for temporary structures like scaffolding or signs
Coverage for "soft costs" incurred by delayed construction — architect fees, penalties owed to the local government, and additional real estate taxes

Covered costs for property damage
This type of insurance extends beyond physical damage and loss.
Other covered costs could include debris removal, pollutant cleanup, etc.
Make sure you do your research when it comes to your policy and your land.
If you're repairing a building that previously received green energy certification, then you may be able to use your policy coverage to regain those certification fees.
Use this coverage to your advantage!

Covered causes of loss
Make sure you check what is specifically included and excluded by the policy.
Builder's risk policies normally provide "all-risk coverage."
This doesn't mean that everything is covered.
This means everything is covered unless it's not…so make sure you read the fine print!

Determination of value of property
Not all insurance companies operate the same way.
While some pay for the actual cash value of damaged or lost properties, others will pay for the property's replacement value.
In the latter scenario, you're almost always guaranteed a larger payout.
However, you do need to be prepared for more expensive premiums, which aren't always appealing to everyone.
6. How much is builder's risk insurance?
Builder's risk insurance is normally between 1 to 5 percent of the total construction project budget.
If you're looking for ways to lower the cost of your builder's risk insurance policy, you should keep the following in mind.

Project cost and location

Project timeline

Square footage of the construction site

Your contractors' and subcontractors' expertise

Amount of coverage

Quality of construction materials

Project logistics such as the location for materials storage
7. What's excluded?
Here are the common exclusions for builder's risk insurance:

Employee theft

Work vehicles

Damage from earthquakes and flooding

Manufacturing defects or flaws in workmanship or design

Ordinary wear and tear

Damages caused by warfare

Workers' compensation claims

Rust and corrosion

Mechanical breakdown
8. Does builder's risk insurance extend beyond the completion of a project?
No! Once a project is complete, the coverage ends.
After that, you should either purchase business property insurance or inland marine insurance.
Business property insurance covers the structure and its contents in case of fire, theft, hail, or other accidents.
Inland marine insurance covers the materials and products while they're in transit.
In most cases, your builder's risk policy will end when any of the following conditions are met:

If the property is occupied or put to its intended use

If the policy cancels or expires

If a covered building or structure is accepted by the buyer

If insurable interest in the covered property ceases

If construction is abandoned with no intent to complete it

If a covered building or structure has been completed for more than 90 days
If you have any questions, make sure you talk to your policy provider.
9. Who provides builder's risk insurance?
Common insurance providers also sell builder's risk insurance.
For example, you can purchase through State Farm, Nationwide, Zurich, Liberty Mutual, etc.
10. What's the process of getting builder's risk insurance?
Above, we named a few of the policy providers for builder's risk insurance.
However, many people want to know what the process looks like from start to finish, so they can be informed when selecting an insurance broker.
Here are the steps you should be aware of.

First, determine the scope of your project.
What's the size of your building?
Do you have a general plan for the project?
Understanding the details of your project can help you to save both time and money.
Sit down and define the tasks related to your design, so you adequately insure it.

Next, buy your policy from an agent, broker, or insurance provider.
These individuals are great resources as you seek out builder's risk insurance.
They'll be able to work with you, understand the details of your project, and connect you with a policy that meets your needs.
If you choose to work with a broker, make sure you're aware of the fee that they charge for their services.
They aren't the companies that are financially backing or underwriting the policy — they're simply matching you with the right policy.
If you don't feel a broker is the best option, you can always purchase a policy directly from an insurance company.
Just keep in mind that working with a company instead of a broker can limit the kind of coverage you receive.
If you go this route, don't be afraid to shop around for mortgage lenders and quotes.

Finally, understand the terms of your plan.
You should take the time to review any policy you are considering and discuss any areas of concern prior to purchase.
Depending on your project, you may need to purchase a coverage add-on.
Some other details you should be aware of include the dates that coverage begins and end.
Certain policies won't have specific coverage dates or correlate to particular approvals or permits.
When purchasing a plan, you'll need to make sure that you recognize which milestones in the construction process have the ability to prompt a change in your policy coverage.
11. What else should you know before purchasing builder's risk insurance?
If you started out asking, "What is builder's risk insurance?" you may feel like you have a lot to learn before you can talk to a broker.
Here are some other important things to know before you buy a policy.
Remember, properly insuring your project will help protect your investment.

You should read the coverage extensions
Most policies will have supplementary coverages included that most people don't realize.
You should read through the extensions and make sure you understand them.
These extensions include equipment breakdown, property in transit, trees, shrubs, lawns, sod, plants, fungi, wet or dry rot, and microbes.

You should look into adding "testing coverage"
Almost all builder's risk policies will exclude testing coverage.
This can be a bad exclusion depending on your project, so you may want to consider an add-on.
If you don't have testing coverage, then any damage that occurs during standard systems tests won't be covered.
For example, if a plumber runs water through the pipes in the building as a test and accidentally causes water damage, you won't be reimbursed.

You should be cautious of the 100 percent coinsurance clause
When there's a 100 percent coinsurance clause (present in most builder's risk insurance policies), there's no room to undervalue your building during the assessment process.
If you do this, then the percentage by which the building is undervalued turns into the percentage of the claim that the insurance company won't cover.
For example, say you take out an insurance policy for $500,000, but your property appraises for $700,000 after a major storm.
In this case, the insurance company will consider your property underinsured by 71% and will only pay 71% of any claim you submit.
So, we recommend that you take care to ensure your property is appropriately assessed and adequately covered at all times.

You should understand that builder's risk insurance isn't standardized
Always make it a priority to understand what is covered in your builder's risk policy.
These policies aren't as standardized as some insurance policies, and each broker and company handle them slightly differently.
It can pay to be detailed oriented!
12. What should you ask your broker before purchasing?
Are you planning to meet with policy providers?
Here's a list of questions that you should make sure you ask.

Is testing covered?
When you have machinery, equipment, electricity, or plumbing as part of your project, ask your insurance broker whether the testing endorsement is included in your policy.
If it is, then it'll cover your testing, start-up, commissioning, examination, or trial risks associated with a newly constructed building.

Are floods and earthquakes covered?
These are two perils that may or may not be covered by certain policies.
Sometimes you have to request additional coverage.
Make sure you reach out to your builder to verify what is covered so you know before disaster strikes.

Are all interested parties listed as insureds?
When you purchase builder's risk insurance, all parties with an insurable interest in the property should be covered by the policy.
This includes the project owner, general contractor, bank, material suppliers, subcontractors, etc.

If the project is a remodel, is the existing structure covered?
If you're performing a remodel or renovation, does the coverage extend to the existing structure, not just what you're adding?

Is equipment breakdown coverage included?
Some insurance companies have started to include an equipment breakdown in their builder's risk insurance policies.
This coverage will protect against mechanical or electrical failure of your permanently installed equipment or machinery.
We recommend this if your project requires expensive equipment or machinery in the building because it's a common claim filed.

How are liability risks covered?
Talk to your broker or company about how to determine if the premise's liability will be covered during your construction project.
Final Thoughts
So, what is builder's risk insurance?
It's a way to protect yourself during construction or renovation.
Whether you're constructing something from the ground up or simply renovating an existing structure, purchasing insurance is a vitally important step.
Make sure to reach out to an experienced insurance broker or insurance company that can partner with you throughout this process.
Additional Resources
Don't forget to explore our unbeatable
$1 Down Land Listings + Vacation Giveaway
!
Would you like to receive weekly emails with our latest blog/properties?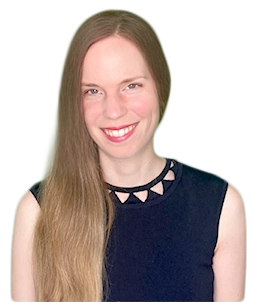 Disclaimer: we are not lawyers, accountants or financial advisors and the information in this article is for informational purposes only. This article is based on our own research and experience and we do our best to keep it accurate and up-to-date, but it may contain errors. Please be sure to consult a legal or financial professional before making any investment decisions.