A brownfield site is a property where environmental issues have occurred, and thus, development has come to a halt.
If you're interested in investing in a brownfield site, then there are a few things you should know before getting started.
With the right resources, knowledge, and government backing, you should be able to transform a brownfield site into a new development that generates healthy income.
For more information about a brownfield site and why it can be the right investment for you, read on!
We've got everything you need to know.
1. What is a brownfield site?
Brownfield sites are properties with environmental issues that offer limited present use, but can represent a smart investment if costs, locations, and other factors are favorable.
Brownfield sites are created when commercial or industrial properties contaminated with toxins, chemicals, and other pollutants are abandoned.
Because brownfield sites are typically ugly, they'll deter prospective buyers and developers from taking a closer look.
Fortunately, the Environmental Protection Agency (EPA) has created a program to encounter the reuse, expansion, and redevelopment of brownfields by providing incentives to reinvest in these properties.
2. How does the EPA define a brownfield site?
The EPA defines a brownfield site as "a property, the expansion, redevelopment, or reuse of which may be complicated by the presence or potential presence of a hazardous substance, pollutant, or contaminant."
The number of brownfield sites is estimated at 450,000 across the country.
They're often created by companies and property owners abandoning property contaminated with hazardous waste and then trying to avoid any cleanup responsibility.
Fortunately, in the early 1980s, the federal government passed laws to prohibit this in the future.
Brownfield sites usually occur in areas where the demand for land is high.
They're often "dirty," abandoned, and obsolete manufacturing plants located on large parcels of land in the middle of urban centers.
While such properties may have an A-plus location, the land itself will be underutilized.
After it's become "dirty," investors and developers will be afraid to buy or redevelop it due to the regulatory, legal, and financial risks.
There's also the assumption of contamination, which comes with its own risks at the local, state, and federal levels.
3. How does the EPA Brownfield Program work?
About 25 years ago, the EPA instituted the Brownfields Program, which was designed as a cleanup path to reuse previously contaminated property.
The land would be returned to the community with the goal of making it economically beneficial.
The program aims to make it easier for investors, communities, and states to collaborate in assessing, cleaning up, and sustainably reusing brownfield sites.
If the EPA deems you eligible, you can be awarded a grant.
These grants include:

An assessment grant up to $500,000 that will be used to evaluate brownfield sites.

A cleanup grant up to $2 million that will be used to conduct cleanup and environmental protection activities and remediate toxins and pollutants.

A revolving loan fund grant of up to $1 million.
EPA lends funds to public and private borrowers to finance environmental cleanup activities at brownfield sites.
It then uses loan repayments and interest to provide new loans.

A multipurpose grant up to $1 million that will be used to conduct a variety of eligible endeavors including assessment, cleanup, and development
4. What are the pros of investing in a brownfield site?
The right brownfield site — one that's been carefully evaluated and meets favorable criteria — is a great investment opportunity.
Let's explore the advantages of investing in a brownfield site.

Large quantities of land in popular areas: Often, it can be difficult to find large, contiguous tracks of land in popular locations.
However, if you find a brownfield site, you may be able to find a great piece of land that just needs some remediating.

Negotiable prices: Due to the contamination, you may be able to negotiate a price reduction on the property from the seller due to the environmental risks.
Be sure to quantify all the costs to remediate (while complying with all laws and regulations) to ensure that the price reduction is sufficient to offset the costs of remediation.

Controlled by environmental covenants: These covenants create a legal servitude that prevents parties from acting against you in a way that would endanger or destroy your remediation and cleanup efforts.
This should give you some peace of mind and the surrounding area will also benefit from the investment as well.

Ability to boost local economy: By developing a brownfield site, you'll boost the local economy by creating jobs, lifting property prices, and increasing tax revenue.
This will improve the environment and create a safer and healthier space for you to live and work in.
5. What are the cons of investing in a brownfield site?
After reading the last section, you may be sold on a brownfield site!
However, there are plenty of disadvantages to these investments if you choose the wrong one.
They can be risky in their own right.

Lots of hard work and due diligence: Before you move forward with a brownfield site, you'll need to do a lot of technical due diligence and get reports from third-party experts.
There are also uncertainties related to third-party or toxic tort liability, final costs to remediate, compliance with strict environmental regulations, and the time it will take to develop the site.

Unknown risks: Before you begin, you may think that you understand all the risks.
As you get into the project, however, you may discover that there was a lot more than you initially realized.
This can be startling for investors and cause them to question whether or not this was the right move.
Know that the cost of cleanup and redevelopment can be higher and result in a poor investment overall.
It's always a possibility!
6. What types of businesses leave behind contaminated sites?
 The typical businesses that leave behind contaminated sites include:

Railroads

Gas stations

Oil refineries

Drycleaners

Liquid/chemical storage facilities

Steel and heavy manufacturing plants
Often, these business owners will have a hard time selling their sites because potential buyers are wary of the potential liability for cleanup costs and environmental contamination.
7. What are the steps involved in the brownfield site redevelopment process?
There are numerous steps involved in both finding and readying a brownfield.
Here are the basic stages to keep in mind as you go through this process.

Step 1: Enlist an agent or broker who specializes in commercial real estate
This agent or broker will be able to help you locate a brownfield site that will be perfect for development or reuse.

Step 2: Carefully evaluate and appraise the property
You'll need to understand the damage that has been done to the property and what it's worth.
At this stage, you may want to consider hiring an environmental consultant as well as an attorney who specializes in brownfield sites.
Their knowledge and expertise will be of great use to you as you go through this process.

Step 3: Research how to properly remediate, develop, and insure the site
Do you have the resources and support to properly remediate this brownfield site?
Spend time shopping around for contractors and vendors.
One step in this process is obtaining Phase I, II, and III Environmental Site Assessments before committing to purchasing a property.
You don't want to accidentally bite off more than you can chew!

Step 4: Contact your local and state governments
You'll want to contact your local government as well as the EPA to learn more about what's involved and how/when you can apply for grants and other financial or technical assistance.

Step 5: Negotiate a fair price for the land
It's time to purchase the land.
Because it comes with some unfavorable elements, don't be afraid to negotiate the price down.
Your attorney and appraiser are good resources to have on your side at this stage of the game.

Step 6: Remediate the site
In this step, it's time to get down to business.
Clean the contaminants and prepare the land for reuse and development.
8. What type of resources does the EPA offer on brownfield sites?
If you're considering investing in a brownfield site, be sure to check out the resources that the EPA offers!
These sites are a great place to start:

Brownfields

Overview of EPA's Brownfields Program

Types of Contaminated Sites
9. I've purchased a property that is contaminated. What's my next step?
If you currently own or are interested in purchasing a property that has been contaminated from a previous issue, then the first step is a Phase 1 Environmental Site Assessment (ESA).
An ESA informs you about the property's history and current conditions.
This information gives you background and context to make informed choices moving forward.
10. Do states have brownfields programs?
Yes! Some states do.
For example, the New York State Department of Environmental Conservation (DEC) has an extensive program called the Brownfield Cleanup Program (BCP).
We will use this program as an example in the next few sections to show the kinds of state-sponsored opportunities available to help you clean up your brownfield site.
11. What is the Brownfield Cleanup Program?
The Brownfield Cleanup Program encourages private-sector cleanups of brownfields and promotes their redevelopment to revitalize economically blighted communities.
It's an alternative to greenfield development, and it's intended to remove some of the barriers to the redevelopment of urban brownfields.
As a bonus, it also provides tax incentives.
12. What sites are considered eligible brownfield sites for the Brownfield Cleanup Program?
If you're interested in a program like the BCP, then you're probably wondering what types of properties are eligible.
A brownfield site is any property where a contaminant is present at levels exceeding the soil cleanup objectives or other health or environmental standards, criteria, or guidance adopted by the DEC.
The only sites that are exempt from this are the following:

Sites listed as Class 1 or 2 in the Registry of Inactive Hazardous Waste Disposal Sites where a viable responsible party has been identified

Sites on the USEPA National Priorities List (NPL)

Hazardous waste treatment, storage, or disposal facilities (TSDF's) permitted under the Resource Conservation and Recovery Act (RCRA) that are owned by a viable responsible party

Sites subject to a cleanup order under Article 12 of the Navigation Law (oil spill prevention, control, and compensation) or under Title 10 of ECL Article 17 (control of the bulk storage of petroleum)

Sites subject to any ongoing state or federal enforcement actions regarding solid/hazardous waste or petroleum
13. How do you apply for the Brownfield Cleanup Program?
If you're interested in applying for the Brownfield Cleanup Program, then you should go through the following steps.

Make contact: Prior to applying, applicants should contact the Point of Contact for the DEC region in which the project is located to schedule a pre-application meeting.

Submit a pre-application worksheet: Complete and submit a pre-application worksheet so that any issues that may delay the DEC's approval can be identified and resolved.

Set a pre-application meeting: Make a pre-application meeting appointment and be sure to submit your pre-application worksheet before this time.

Complete the Brownfields Cleanup Program application form: Review and submit the Brownfield Cleanup Program application instructions to the DEC.
Within 30 days of receiving your application, the DEC will use their best efforts to determine whether your application is complete or incomplete.
They will also determine if the application contains sufficient information to determine site eligibility in accordance with 6NYCRR Part 375-3.3.
You will be notified accordingly.
Here are some items that can ensure your application is complete:

Figures showing sample locations and contaminants detected on each tax parcel

The site description and environmental assessment

The tax map identifiers, site latitude and longitude, a site location map, and a site plan drawing
If your application is complete, the DEC will send a Letter of Complete Application.
This letter will include:

The public notice

Instructions for publishing the public notice

The deadline for publication of the newspaper notice

A certification of mailing form to be returned to the DEC along with proof of publication documentation
14. What is a superfund?
When contamination of a site escalates or poses a threat to life, then it may be classified as a superfund.
Superfunds were likely mismanaged with hazardous waste being dumped or left out in the open.
In order to handle their clean-up, the Comprehensive Environmental Response, Compensation and Liability Act (CERCLA) was created to give the EPA authority to clean and remediate designated properties.
These sites exist throughout the country and are listed on the National Prioritizes List.
You can find superfunds through the EPA search tool.
Final thoughts
Brownfield sites shouldn't necessarily scare you away.
They can be a great investment when you've performed the proper due diligence and have the right support and resources.
However, you need to make sure you've done your research, and you shouldn't be afraid to back out of a deal with a brownfield site if there are too many question marks and risks involved.
Additional Resources
Don't forget to explore our unbeatable
$1 Down Land Listings + Vacation Giveaway
!
Would you like to receive weekly emails with our latest blog/properties?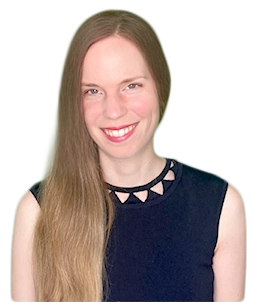 Disclaimer: we are not lawyers, accountants or financial advisors and the information in this article is for informational purposes only. This article is based on our own research and experience and we do our best to keep it accurate and up-to-date, but it may contain errors. Please be sure to consult a legal or financial professional before making any investment decisions.