The ocean is a mighty force that's not to be taken lightly, which is why we have breakwaters.
Every few years, we see just how destructive a ferocious swell can be, flooding coastal towns and tearing through harbors.
But humans are reluctant to back down from the formidable, salty opponent.
Instead, engineers have devised solutions to protect coastlines from violent swells, giving way to bustling port towns and important harbors.
One of these successful solutions is breakwaters.
Breakwaters are large walls constructed off the coastline to reduce the power of incoming swells.
If you've been to a harbor, you've like seen a breakwater before.
But no breakwater is the same, and they're scattered along coasts around the world, taking on various designs.
They're fascinating structures that many people don't stop to appreciate or dive into.
So, we're not only going to answer the question of what is a breakwater, but we're also going to check out everything you could ever need to know about them!
Put on your sailor hat because we're heading out to sea!
1. What is a Breakwater?
A breakwater is a barrier placed off the coastline to provide protection against swells, storms, currents, and tides.
The structures are typically made of stone and rocks (wood has also been used), and they're usually placed in shallow water to make the building process as easy as possible.
Sometimes they are detached structures, and sometimes they are connected to the land.
Breakwaters have been used for thousands of years. Researchers have found evidence of the Roman Empire using them along the coasts of Italy around the first century.
However, modern breakwaters, as we know them today, hit the scene in the 18th century, making them a relatively new invention.
Thanks to these structures, the water behind them (closest to the coast) is much calmer. They have allowed several towns to develop prosperous dockyards and harbors.
So, now that you know the answer to the question of what is a breakwater, keep an eye out for them the next time you're near a harbor or dockyard!
2. What Are the Types of Breakwaters?
Breakwaters are generally separated into two categories: Rubble-Mound Breakwaters and Monolithic Breakwaters.
But within those categories, they can also be separated by being onshore or offshore structures.
So, let's take a dive into what each of these descriptions means to give you a better understanding.

Rubble-Mound Breakwaters
Rubble-mound breakwaters are designed with a mound-shaped core (made of stone, concrete, or rocks) that is protected by filter layers.
These filter layers are made up of piles of other rocks or concrete structures, which, in a perfect world, keep the core part of the structure intact.

Monolithic Breakwaters
Monolithic (also referred to as vertical breakwaters) have a vertical wall built from a rubble foundation.
The structures are known for being very secure, even in rough conditions, and they can be used in deep seas.

Onshore Breakwaters
Onshore breakwaters, as the name suggests, are attached to the shore.
They're used for keeping port waters calm.
At a harbor, it's common to see onshore breakwaters create a squared space–with an opening–for boats to safely dock.

Offshore Breakwaters
Offshore breakwaters are detached from the land and built parallel to the coastline.
They are used for protecting the coastline from storm surges, swells, and tides that could cause erosion to the beach; they're also used for calming the water for vessels.
3. How Long Do Breakwaters Last?
Everything submerged in water doesn't seem to last long, right?
Well, breakwaters are breaking (pun intended) that belief.
Most of these structures last between 30 and 50 years.
This shouldn't come as a surprise since they're built with heavy-duty materials such as stone, cement, and rocks.
But regardless of their sturdiness, mother nature always wins.
Breakwaters are meant to be a permanent design, so don't think that after 50 years, the city government will just throw its hands up and say we had a good run.
No, no, no.
Over time, the structures have to be reinforced or repaired.
However, working on breakwaters is not an easy task, especially if they are offshore.
It requires boats, heavy machinery, and thousands and thousands of pounds of materials.
Not to mention, unexpected storms can wipe out areas of breakwaters that weren't finished.
So, yeah, there's a lot that can go wrong, but luckily, the task only has to be completed a few times every century.
4. Where Should Breakwaters Be Placed?
The best placement for breakwaters depends on what they're being used for.
Onshore breakwaters should be placed perpendicularly or parallel to the coastline.
When breakwaters are used to protect a harbor, an onshore breakwater will often be designed in a square, blocking currents from all directions.
Offshore breakwaters are always placed parallel to the coastline. They can be anywhere from 100 to 300 feet offshore.
When engineers are looking for a location for an offshore breakwater, they scan for a shallow point between that 100 to 300-foot range.
Building a structure in deepwater requires careful planning and a lot more materials.
Finding a shallow section keeps costs down and increases the chances of success.
Why not use the area's geography to your advantage, right?
5. What's the Difference Between Breakwaters and Seawalls?
Wait a minute…
What's the difference between breakwaters and seawalls?
They sound like they should serve the same purpose, but they are quite different!
You now know that breakwaters either stretch off the coastline to calm the waters or are detached a few hundred feet off the coast.
Seawalls, on the other hand, are built directly on the coastline.
These structures are used to create a barrier between waves and structures and to stop flooding problems–or at least give people extra time to move vehicles and get to safety before dangerous flooding occurs.
Seawalls are typically made with concrete and finished with materials like vinyl, steel, or composite.
If the waves that crash into a seawall create a strong enough backwash, it can cause the sandy beach to eventually disappear. Engineers have to be careful where seawalls are placed.
Sometimes seawalls are designed with grooves to better handle the force of the waves.
So, do you understand the difference between breakwaters and seawalls?
Breakwaters calm water before hitting the shore, and seawalls protect the shore when water hits it.
6. What Happens to a Beach if a Breakwater is Built?
A breakwater used to calm the water behind it seems harmless enough.
But, in reality, it has a big impact on the profile of the beach.
When a breakwater is built, it causes sand to accumulate by the structure and blocks materials from their natural flow towards the beach.
This phenomenon is referred to as downdrift erosion, and it can cause thousands (if not millions) of dollars in damages.
Of course, breakwaters will also change the swells of a beach.
Offshore breakwaters will reduce the size of beaches' waves, but that's not always the case with onshore breakwaters.
A beach in southern California became famous after the installation of a breakwater to protect the waters of a channel leading to a harbor.
During a southwest swell, the direction of the currents bounces off the breakwater and creates massive wedge-shaped waves that can reach heights of 30 feet.
The beach is now called The Wedge, and the gigantic waves appear a few times a year.
Between erosion and changes in swells, breakwaters can have a huge impact on beaches.
7. What Are the Pros of Breakwaters?
Cities go to great lengths to construct breakwaters–the projects are time-consuming, expensive, and laborious.
Before a breakwater is built, a decision has to be made whether the pros outweigh the cons.
So, what are the pros of breakwaters?
Well, let's take a look and see, shall we?

Erosion Prevention
Breakwaters can both cause and prevent erosion.
Let's first talk about its prevention abilities.
When large waves crash against the shore, the land erodes over time, which puts homes and structures at risk.
Breakwaters reduce the size and energy of those waves, keeping buildings along the shoreline safe from erosion.

Recreational Opportunities
Calmer waters mean there are more opportunities to do recreational activities.
The area behind the breakwaters will be better for swimming, fishing, waterskiing, and so much more.
With fewer currents and smaller waves, the chances of drowning are lower.

Harbors and Dockyards
Without breakwaters, important harbors and dockyards wouldn't exist.
If these areas aren't protected from swells, it can lead to vessels being pushed into each other and the shore.
So, when breakwaters are built, it keeps docked boats safe and opens up the opportunity for importing and exporting goods.
8. What Are the Cons of Breakwaters?
What about the disadvantages of breakwaters?
Well, unfortunately, these structures also come with a handful of cons (how could a massive concrete structure placed in the ocean not?)
So, let's take a look at the pitfalls.

Obstacles for Vessels
Offshore breakwaters can be very dangerous for vessels.
Some of these structures are designed to be submerged underwater, and boats have been known to accidentally run into them.
To prevent accidents from happening, breakwaters are usually designed with a lighthouse on one end and a beacon on the other.
Some of the beacons even have a place for castaways to climb to safety.

Downdrift Erosion
Breakwaters prevent materials from naturally flowing to shore.
The land behind the structures can begin to erode.
Downdrift erosion can cause serious damage to the shoreline if not properly managed.
So, cities and engineers need to be very mindful of the placement and design of the structure to minimize this effect.

Construction and Maintenance
Building breakwaters is not an easy task.
It takes precise planning, a team of workers, heavy machinery, and funding.
If a region experiences multiple aggressive storms in a short period of time, it can damage the structures, and the challenge of the construction process has to be repeated.
9. What is the Average Cost of a Breakwater?
How much do you think breakwaters cost?
Well, the answer depends on how big of a structure we're talking about.
Breakwaters can cost anywhere from tens of thousands of dollars to tens of millions of dollars.
To give you an idea of how expensive they can be, a breakwater in South Korea cost more than $100 million dollars–ain't cheap, huh?
Of course, smaller projects will be far less expensive than that example, but the prices add up quickly.
You also have to consider the yearly maintenance fees, which can cost thousands of dollars–major issues will cost much more.
10. Can a Breakwater Stop a Tsunami?
Tsunamis are few and far between, but they do happen.
Most people imagine one gigantic wave crashing down onto a coastal town, but that's not really how it happens.
Tsunamis are large, aggressive surges of water that can reach 100 feet and flow onto land.
As we've seen in the past, tsunamis can cause immense destruction.
But can breakwaters stop them?
Some cities are building breakwaters to help minimize the impacts of tsunamis.
Studying how effective these structures are at combating these dangerous surges of water is difficult because they happen so infrequently.
However, it's believed breakwaters can significantly reduce the distance tsunamis travel on land.
Their effectiveness will also depend on the size.
Some breakwaters are relatively short in length and won't provide much protection for the shoreline against severe water surges.
So, if you live in a coastal town with a breakwater, don't rely on it to stop an incoming tsunami…evacuate as soon as you can.
11. What is The Longest Breakwater in the World?
I guarantee the world's longest breakwater is not where you think it is.
Ready?
The longest breakwater in the world is located at the Grand Faw Port in Iraq.
Yep.
Iraq is home to the longest breakwater–a shocking fact since the country only has 36 miles of coastline.
The breakwater is just over 9 miles long (9.02 miles, to be exact).
The total price for the port's breakwaters is believed to have cost about one billion dollars.
With the help of the megastructure and smaller breakwaters, the Grand Faw Port will give Iraq big opportunities (the port is expected to be finished in 2024).
The country will build dockyards, power plants, desalination plants, and so much more.
It will be the largest, most ambitious port in the Middle East– all thanks to the 9-mile-long breakwater.
Final Thoughts
The next time you're at a harbor and someone asks what is a breakwater, you will be ready to give quite the answer.
These structures allow humans to manipulate the environment in order for coastal towns to flourish.
Breakwaters are an excellent way to create harbors that should last for multiple decades before needing repair.
If you come across an onshore breakwater, there will likely be a path that allows you to walk on it. Take the opportunity to marvel at the structure and consider all the benefits it brings.
Oh, and don't forget…Iraq has the world's largest breakwater!
Additional Resources
Don't forget to explore our unbeatable
$1 Down Land Listings + Vacation Giveaway
!
Would you like to receive weekly emails with our latest blog/properties?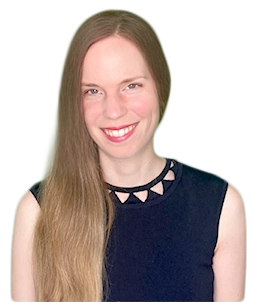 Disclaimer: we are not lawyers, accountants, or financial advisors and the information in this article is for informational purposes only. This article is based on our research and experience and we do our best to keep it accurate and up-to-date, but it may contain errors. Please be sure to consult a legal or financial professional before making any investment decisions.