Barndominiums, also known as barndos, are barn-style buildings with open-concept layouts.
This design is quickly becoming a popular home trend.
Could it be right for you?
Keep reading to learn everything you need to know about this style, where it came from, and why you may want it as your next home.
1. What is a barndominium?
A barndominium is a structure that combines a barn and a condominium.
They join a living area — typically built above or around a larger open space like one used in a barn, workshop, shed, or some other hobby requiring extra square footage.
Most barndominiums today are large metal structures.
2. When was the barndominium invented?
The concept of combining a home with a barn has been used for hundreds of years.
The term "barndominium" first appeared in 1989 when Karl Nilsen began to create planned communities around the "theme" of raising horses.
Nilsen believed that horse-lovers should have their own planned communities with ample space for their horses.
A similar concept to how country-club homes are built around a golf course.
In this concept, Nilsen intended to create a barndominium.
The design placed the living quarters of the home on top of a full stable underneath.
The real estate project never panned out.
However, the idea of a modern home that combined living quarters for both humans and animals lived on.
3. What do barndominiums look like?
The barndominiums of today are large, open buildings constructed from steel frames and sheet metal siding.
From the outside, they often look like a storage building or a fancy barn.
While most barndominiums are made from sheet metal and steel framing, there are some wooden barndominiums as well.
The interior living space is built around an open area.
Just like modern homes, barndominiums have all the essential comforts and amenities.
4. Where are barndominiums being built?
Western states — Texas, Wyoming, and Montana — are the most popular areas for barndominiums.
The reason for this is that these states have large tracts of open land and high horse ownership.
For example, Wyoming has 5.1 humans for every horse.
Additionally, barndominiums are incredibly practical for homeowners in these areas.
They provide extra storage space for recreational vehicles like RVs and boats.
They also offer the space for a workshop if the owner has a hobby like woodworking, carpentry, pottery, etc.
5. What are the benefits of these structures?

Customizable: Barndominiums are large, open buildings and thus offer easy customization.
The living quarters in these buildings are often located on the second story.
The first story serves as a barn, shop house, storage area, etc.
Your home can now serve a dual purpose based on your needs.

Energy efficient: The steel framing and sheet metal siding make the building easy to seal.
Additionally, most barndominiums have energy-efficient windows and high-efficiency spray foam insulation.
Finally, passive solar heating is often included in a barndominiums' design.
The design allows heat from the sun to enter the home through the large, energy-efficient windows and stores the heat in the thermal mass of concrete floors.

Quick construction time: Because barndominiums have a large, open floor plan, construction is normally conducted on a shorter timeline.

Durability: Barndominiums are built from steel framing and metal siding.
This makes them incredibly durable and better able to withstand the elements.

Adaptive design: Barndominiums are designed to accommodate both working and living.
As a result, they're a stellar option for people who need an adaptive space.
Additionally, due to the open interiors, renovations and customizations are easy to make.

Simplicity: Barndominiums are often built as just a shell with simple interior framing.
They're not complex structures and thus take less time to complete.
6. What are the drawbacks of a barndominium?
Barndominiums aren't for everyone.
While they do have a lot of advantages, there are just as many disadvantages that steer people away from them.
Keep the following in mind before you invest.

Limited locations: Barndominiums can't be built everywhere.
This is due to strict building codes in certain municipalities and larger cities.
As a result, you're more likely to find barndominiums in rural areas where codes are more lenient.
Some people love this because it gives them the ability to create the home they want.
But it comes with tradeoffs — you're far away from other amenities like grocery stores, entertainment, and emergency services.

Financing challenges: Barndominiums aren't classified as manufactured homes, but they are still a non-traditional move.
As a result, it can be difficult to get approved for a conventional mortgage.

Small market: When it comes to resale, it can be difficult to find a buyer for your barndominium because there aren't that many people looking.
Plus, if you have a custom design, you'd need to find a buyer that has the same tastes as you.

Overwhelming choices: Barndominiums offer a lot of freedom for customization.
Some people love this, and some people find it overwhelming.
If you plan to build a barndominium, make sure you spend adequate time planning so you can complete your project according to the timeline.
Otherwise, it can end up costing you more money.

Wiring challenges: Metal walls can present wiring and alteration challenges.
If you run into challenges, be sure to reach out to a professional welder and electrician.
Remember, it costs more to fix it after the fact than it does to do it right the first time!

Noisier living: Because barndominiums are made of metal or steel, they transfer sound more easily, especially when it's windy or raining.
Good insulation helps, but it doesn't make it nearly as quiet as a traditional home.
Be conscious of this if you're sensitive to loud noises.
7. Are these buildings safe?
Yes, barndominiums are just as safe (if not safer) than traditional homes.
This is because they're constructed from solid wood timbers, steel, and metal components.
These materials protect against water damage, severe weather, and wear over time.
8. Do barndominiums hold their value?
Barndominiums hold their value just as traditional houses do.
If you own a barndominium, it will be valued based on the following factors.

The desire for barndominiums in your area at the time of sale

Square footage

Age

Construction quality

Architectural features

Upkeep
9. Are barndominiums taxed?
Taxation for barndominiums depends on the specific tax regulations in your area.
In some areas, assessors only count heated square footage while others count unheated square footage.
Your local tax office may tax your barndominium by looking at the square footage and comparing it to a similar-sized house nearby.
Before you build or buy a barndominium, consult a local assessor to understand if and how a barndominium may affect your property tax.
10. How much do barndominiums cost?
Just like taxes, there's no strict answer on how much a barndominium costs.
The answer depends on factors such as…

The size of the barndominium

The amount of land it's on

The material used (metal is often cheaper than wood)

Interior customizations

Finishes
For a complete turnkey build, homeowners should expect to pay $95 to $125 per square foot.
The average cost for a 2,000-square-foot barndominium is around $220,000.
This is comparable to other types of homes on the market.
11. How do you build a barndominium?
Building a barndominium is no small task.
If you want to build one on your own, then you'll need fairly significant construction skills.
That said, it can still be easier to construct than a traditional 2 x 4 stick frame structure.
A barndominium is built in three phases: the concrete slab foundation, the metal building/framing, and the interior living build-out.
Here are the steps to building a barndominium.
You can see if this process is for you or if you'd rather outsource it to a professional!

Purchase land
Purchase the land that your home will reside on.
Your area should be large enough for your barndominium and account for additional privacy, work, recreational activities, vehicles, pets, and more.

Decide on a barndominium kit based on your desired layout
Select a barndominium kit that includes all the features that you desire.
While this isn't a turnkey solution for a home, it can help you get the project off the ground, especially if you're not planning to hire professionals.
Be sure to ask yourself what your must-have features are.
How many bedrooms do you need?
What space do you need for work?
How long do you see yourself staying in this house?
This can ensure you select the right kit with the correct layout.

Finish the interior
Once the frame has been built, you'll need to finish the interior.
This includes mounting wooden beams, installing plumbing, building a balcony, putting in cabinets, etc.
Don't hesitate to reach out to a professional if you're unsure about any of these installations.
You may be trying to save money now, but it can only get more expensive to fix something after you install it incorrectly.
If you're excited about this being a DIY project, consider reaching out to a contractor to help you with some of the harder elements or oversee your work.

Figure out utilities
Utilities are a complex part of the barndominium building process.
Barndominiums are most often built in rural areas, and as a result, public utilities like water, waste management, and gas may not be readily available.
Reach out to your local government to see what's possible.
If you can't get connected to city water or sewer, get a septic tank and well installed.
This will fulfill your need for sewer and water access while a propane tank works well for gas access.
To heat and cool your home, install an HVAC system.

Choose a home style
Round out the process by choosing an interior decorating style.
Some people like to stick to the barn theme because of how the exterior looks.
However, you can opt for a more modern or contemporary look if you want to.
It's your house and your rules are what matter!
12. Can you buy prefab kits?
Barndominium shells are now being sold as pre-fab kits by many companies.
Here are two companies that offer kits:

General Steel Buildings: This company offers a variety of kits in different sizes, including 60-foot x 60-foot homes and 40-foot x 70-foot homes.
Some of their barndominiums have large, covered decks, and others have several bedrooms or unique shapes.
Worldwide Steel Buildings: This is another company that offers kits for barndominiums.
If you're looking for a more elaborate construction, this may be the way to go.
They offer overhangs, wrap-around porches, and other customizations that you may like to add to your house.
13. How do you know if a barndominium is for you?
If you're considering building a barndominium, it can be a big leap.
You may not know if this is precisely the right type of home for you.
Here are some of the steps you can take if you think you want to build a barndominium.

Design or download a blueprint of your "ideal" barndominium
Search online for available blueprints to find one that best aligns with your vision if you're not sure where to start.

Determine your budget — construction costs can be expensive, so it's best to figure this out upfront
Financing a barndominium isn't impossible, but not all lenders do it.
Check with local banks, credit unions, and farm credit lenders to maximize your chances.
National lenders are typically more difficult to find financing options for, but you can luck out in certain situations!

Know the building codes for your county or municipality as this can greatly affect the construction

Make a detailed list of all features you'd want in your barndominium
For example: a studio, mudroom, bay windows, etc.

Understand the difference between your wants and your needs
You may not be able to include everything you want in your barndominium's layout, but you should be able to incorporate all your needs.
If you can't, then it may not be the right type of home for you.
14. What are the best interior design tips for a barndominium?
Because barndominiums are such a unique open concept, they require some specific interior design needs.
Here are some tricks to keep in mind once you're in the final stages of constructing your barndominium.

Use color to define your space
It can be used to unify a large room and make it feel more intimate than it is.
For example, some people like to use a strip of color around the entire room.
Other people like to paint an accent wall to create a focal point.
If you're not crazy about one of the four primary walls being painted an odd color, consider your ceiling as an accent.

Choose large furniture
You've built a big space.
Buy large furniture like sectionals or oversized chairs that work in that space.
This furniture will visually fill up the room without it looking too busy, chaotic, or cluttered (which can often happen with a lot of pieces).

Create smaller areas within the space
Big open spaces can feel overwhelming.
We recommend grouping furniture together in "mini areas."
You can create these areas for either conversation or eating.
Too often, open layouts suffer from the "furniture store" look where there's too much furniture on display.
You can prevent this by having designated areas with clear purposes.

Create a cohesive color scheme
Beyond paint colors, stick with a cohesive color palette across all the areas you're furnishing in the large, open space.
This can help to unify the space and prevent it from feeling too disjointed or chaotic throughout the room.
Final Thoughts
Are you ready to build a barndominium?
Go for it!
It may just be your dream home!
Additional Resources
If you are looking to buy affordable land
, you can check out our 
Listings
 page.
And before you buy land
, make sure you check out
Gokce Land Due Diligence Program
.
Don't forget to check out my latest
Gokce Knowledge Class
:
31 Lessons I Learned Selling My First 500 Properties Online
.
If you are looking to sell land
, visit our page on how to
Sell Your Land
.
Would you like to receive an email with our latest blog/properties every Thursday?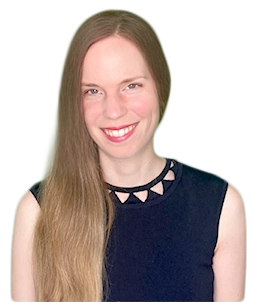 Disclaimer: we are not lawyers, accountants or financial advisors and the information in this article is for informational purposes only. This article is based on our own research and experience and we do our best to keep it accurate and up-to-date, but it may contain errors. Please be sure to consult a legal or financial professional before making any investment decisions.