Have you ever heard of Badlands National Park?
It spans almost 244,000 acres in South Dakota with diverse wildlife and the largest undistributed mixed-grass prairie in the U.S.
Yet, to most people, the term "badland" is still unfamiliar.
What are these dry landscapes complete with colorful buttes, spires, and pinnacles?
If you're curious about the badlands and whether you should visit, keep reading.
1. What are badlands?
Badlands are dry terrains occurring due to the deep erosion of sensitive consolidated rocks.
This results in steep slopes, a lack of vegetation, and complicated stream networks.
You can often find structures like canyons, ravines, gullies, hoodoos, etc. in badlands.
Because they typically have a lot of natural fresh rock, paleontologists and fossil hunters love working in badlands.
2. How are badlands formed?
Badlands were formed under conditions that are much different than today.
They were once covered by water and received many layers of sediment.
This eventually hardened to become rock.
Some badlands also experienced a tropical climate in the past — although you may not immediately think this is the case by looking at them.
However, tropical climates can create layers of sediment that will later harden to become rock.
Finally, badlands can be formed artificially by mining operations or poor farming agricultural practices that remove the topsoil from the land.
3. What are the three characteristics of badlands?
All badlands have three common characteristics.
Here's how you can identify them.

They are made of sandstone and other soft rock formations

They have very little vegetation

They have very little or no topsoil
4. What are some examples?
Here are a few examples of badlands in the United States.

Badlands National Park (Location: South Dakota)

Makoshika State Park (Location: Montana)

The Henry Mountains (Location: Utah)

Theodore Roosevelt National Park (Location: North Dakota)
5. What is the geographic distribution of badlands?
The United States isn't the only country with badlands.
Here's a list of other countries that also have badlands.

New Zealand – Putangirua Pinnacles on the North Island

Italy – Calanchi in Basilicata

Spain – Bardenas Reales in Navarre

Argentina – Valle de la Luna in its midwestern ranges

Taiwan – Gutingkeng Formation in the south

Canada – Big Muddy Badlands in Saskatchewan
6. What is Badlands National Park?
Badlands National Park is an American national park of 242,756 acres located in southwestern South Dakota.
This U.S. national park contains one of the world's richest fossil beds along with sharply eroded buttes, pinnacles, and the largest undisturbed mixed-grass prairie.
If you're considering visiting Badlands National Park, here are some useful facts.

The term "badlands" comes from the Lakota people who dubbed the region "mako sica" which translates to "bad lands."
They called it this because of its rocky terrain, lack of water, and extreme temperatures, which made it difficult to traverse.

The Badlands are ideal for a few choice activities, including hiking, hunting for fossils, going for scenic drives, and spotting wildlife.

The Badlands' geologic formations are millions of years old.
These formations were not always here.
Rather, over tens of millions of years, layers of sedimentary rock were deposited in this region as the environment changed drastically.
It transformed from sea to subtropical forest to open savanna.
Geologists estimate that the Badlands will completely erode in around 500,000 years.

Fossils of all kinds can be found in the park, including a saber-tooth cat.
As recently as 2010, a young park visitor reported a rare and well-preserved skull.
If you're particularly interested in fossil hunting in the badlands, we recommend visiting this area between the second week of June and the third week of September.
During this time, you can go to the Fossil Preparation Lab in the Ben Reifel Visitor Center where paleontologists work to learn more about finding and preserving fossils.

The Badlands are in close proximity to other U.S. landmarks and sites, like Mount Rushmore, Wind Cave National Park, Lacreek National Wildlife Refuge, Minuteman Missile National Historic Site, and Jewel Cave National Monument.
If you're already planning to trek to one of these sites, add the Badlands to your list!

This is a great area to learn about Native American history and culture.
The Lakota people (members of the Oglala Sioux Tribe) have long lived in the Badlands region.
You may recognize certain members of the Oglala Sioux Tribe such as Crazy Horse and Red Cloud.

Enjoy stargazing while in the Badlands with over 7,500 stars filling its dark skies.
You can go to the national park any time to see stars, constellations, galaxies, nebulae, planets, moons, etc.
However, July is an especially great time to go if you're passionate about astronomy.
The Badlands hosts an annual festival where scientists, educators, and astronomy-enthusiasts of all ages gather to share their love of all things space.

Do you know what the national mammal of the U.S. is?
You do now!
It's the bison, and Badlands National Park is home to around 1,200 of them.
In the early 1800s, there were around 30 million bison roaming North America.
Less than 100 years later, European settlers cut that down to under 1,000.
Badlands National Park has worked to help recover this species, which plays an important role in their ecosystem.

The Badlands Loop Road is a 39-mile scenic byway that's surrounded by picturesque cliffs and colorful spires.
If you don't love the idea of fossil hunting or hiking, consider taking in the sites with the sixteen scenic overlooks along this route.

Flora still flourishes in the park.
While you may expect the park to be devoid of any life, the Badlands has one of the largest expanses of mixed-grass prairie in the country.
Among these grasses, there are also patches of wildflowers, especially in the spring.
If you're interested in visiting for the wildflowers, we recommend scheduling your trip in May or June.
The wildflowers also attract butterflies.
7. What are the two sections of Badlands National Park?
The Badlands National Park consists of the North Unit and the South Unit.
The North Unit is the most visited part of the park.
This is where you can find the Badlands Loop Road, Sage Creek Wilderness Drive, and the top hikes and overlook in the park.
If you want the highlights, make sure you visit the North Unit!
The South Unit — also called the Stronghold Unit — is co-managed by the Oglala Lakota Tribe.
It was formerly used as an Air Force bomb range during World War II.
It is not recommended to go hiking in this area because there are still unexploded bombs here.
8. What are some tips if you're planning a trip to Badlands National Park?

Drive Badlands Loop Road.
As mentioned above, this is the most popular route in the park.
It starts in the town of Wall and drives south on Highway 240.
If you stay on this road, you'll pass numerous viewpoints, trailheads, and the Ben Reifel Visitor Center where you can learn more about fossils.

Stay for sunset.
The Badlands have magical sunsets, and it's worth trying to incorporate at least one or two into your visit.
A few popular spots with great westward-facing views include Norbeck Pass, Pinnacles Overlook, and Conata Basin Overlook.

Make a reservation at a lodge or campsite.
The national park has one lodge, two campgrounds, and one restaurant in the park.
To make sure you have all the necessary food and lodging arrangements, do some prior research!

Pick the right time for pictures.
Many people come away from their trip to the badlands disappointed by their bright, washed-out pictures.
We recommend heading out in the early morning or later evening when the sun is at an angle.
This will allow the sunlight to accentuate the colors and shapes of the badland formations.

Note that pets are not permitted on trails, in the backcountry, or in the Visitor Center.
This is due to the safety of local wildlife, so leave your pup at home!
9. What are must-see spots?
If you're reading this article because you're planning a trip to Badlands National Park, you're in luck.
We'll review all the must-see and must-do items.

Notch Trail
This is a moderately strenuous 1.5-mile trail.
We don't recommend it for anyone with a fear of heights, for small children who can't follow directions, or on days following heavy rains.
The hike begins in a small canyon.
You'll reach a log ladder that climbs up to the top of the ledge after a few minutes of hiking.
It's easier to go up the ladder than down, so keep that in mind if you decide to continue.
After climbing the ladder, you'll walk along a ledge with a steep drop-off.
The "Notch" is a saddle between two badlands.
The trail will abruptly end here with a cliff and a significant drop to the valley below.
While it's not for the faint of heart, it's certainly a way to enjoy the views!

Roberts Prairie Dog Town
As you drive through the Badlands, you'll see hundreds of mounds and burrows that serve as the homes for the park's smallest mammals, prairie dogs!
Roberts Prairie Dog Town is one of the best places to see prairie dogs in the park, but it isn't the only one.
You'll be able to see them in other areas; yet, we recommend this spot because it allows you to see the animals as they pop out to "bark" at each other.
Please refrain from feeding the prairie dogs while you watch.
This can cause them to become dependent on human food.
Ultimately, this means they're not prepared for the harsh South Dakota winter, and they'll die of starvation.

Panorama Point
Do you want to see a beautiful, never-ending badland vista?
Panorama Point is one of many great overlooks on the Badlands Loop Road, but this showcases how the badlands emerge from the prairie land.

Cliff Shelf Nature Trail
This paved trail is only 0.5 miles roundtrip (with about 200 feet of elevation gain).
Pets aren't permitted, and humans should beware of rattlesnakes.
A fragrant juniper forest hugs the badlands on this trail, and you'll love the change of scenery this trail provides.

Yellow Mounds Overlook
If you're all about colorful backdrops, this will be a must-see on your Badlands checklist.
Most of the rocks you see at this park are white, pink, red, beige, or gray.
The Yellow Mounds Overlook is a bright yellow that used to be the floor of an inland sea that covered the Great Plains.
Once the layer was exposed to air, it was weathered into yellow soil.
Not only are the Yellow Mounds bright, but they're also made up of one of the oldest layers of rock in the park.

Saddle Pass
This is a short (0.7 miles roundtrip) but challenging trail that allows you to climb up the Badlands Wall to a view over the White River Valley.
The hardest part of this hike is that it's nearly straight up without traction.
At the beginning of the trail, we recommend turning back and testing your ability to go back down.
That's the really tricky part!
You always want to make sure you have enough traction to get back down safely.
If you want to keep going, you can!
The Castle Trail and Medicine Root Trail intersect at Saddle Pass.
Or you can head back down — it's up to you.
Pets are not permitted on this trail.

Pinnacles Overlook
This is a great trail to admire the jagged formations — spires, cliffs, ravines, and shelves!
The Pinnacles Overlook is just a short 0.2-mile roundtrip trail that leads down the hill and out to an observation deck.
You'll get all the benefits (i.e., the view!) of doing a long trek without actually having to do one.

Door Trail
This trail is 0.75 miles roundtrip and mostly flat along a boardwalk.
It allows you to hike through a jagged wonderland and explore the fascinating badland formations that make this national park so special.
The boardwalk is a maintained trail, but there are metal markers that lead to a unique viewpoint.
We recommend continuing after the boardwalk if you're up for it.
Just keep in mind that it can be easy to get lost.
Make sure you're keeping an eye out for the markers and drinking plenty of water.
Final Thoughts
Next time you see Badlands National Park in a picture, you'll know exactly what you're looking at!
Most people gasp at the landscape but can't quite place it as they would the Grand Canyon.
Little do they know this is a highly underrated and accessible park right in the United States.
Join the 1 million visitors trekking to the badlands this year!
Additional Resources
Don't forget to explore our unbeatable
$1 Down Land Listings + Vacation Giveaway
!
Would you like to receive weekly emails with our latest blog/properties?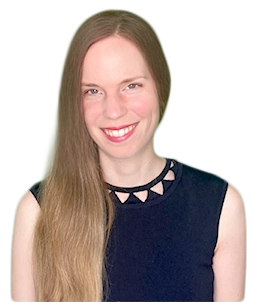 Disclaimer: we are not lawyers, accountants or financial advisors and the information in this article is for informational purposes only. This article is based on our own research and experience and we do our best to keep it accurate and up-to-date, but it may contain errors. Please be sure to consult a legal or financial professional before making any investment decisions.