The Army Corps of Engineers is a branch of the military that manages environmental regulation and ecosystem restoration.
Why?
Well, wetlands are incredibly beneficial to the environment.
They create a natural buffer area that protects the shoreline from erosion and moderate storm surges.
They also act as a water storage area and sometimes recharge groundwater.
Wetlands can purify water by filtering and removing pollutants.
They offer shelter to animals and serve as a critical habitat.
Human beings benefit when wetlands remain heavy, and that's why the government has sought to protect them.
Thus, if you're interested in doing anything in a wetland, you'll need to go through the Army Corps of Engineers to get a permit.
Here's what you should know about the Corps.
1. What is the Army Corps of Engineers?
Abbreviated as USACE, the US Army Corps of Engineers is an engineer formation of the Army that has three primary mission areas: engineer regiment, military construction, and civil work.
The most visible civil works missions of the USACE include:

Planning, designing, building, and operating locks and dams

Conducting civil engineering projects including flood control, beach nourishment, and dredging for waterway navigating

Designing and constructing flood protection systems through various federal mandates

Designing and constructing the management of military facilities for the Army, Air Force, Army Reserve, and Air Force Reserve in addition to the Department of Defense and federal government agencies

Managing environmental regulation and ecosystem restoration
2. What is the history of the Corps' regulations?
The US Army Corps of Engineers began regulating the nation's waters in 1899.
In this year, Congress passed the Rivers and Harbors Act with the primary goal of protecting navigation.
In 1968, there was increased concern for the environment and water resources.
In light of this, Congress passed the Federal Water Pollution Control Act Amendments of 1972 to further promote water quality.
Section 404 of the Act established a permitting program to regulate the discharge of dredged or fill material into waters of the US.
Originally, the Corps limited its regulations under Section 404.
They only controlled navigable waters of the U.S.; however, their jurisdiction was later expanded to regulate the discharge of material beyond traditional navigable waters of the U.S. to include areas like wetlands.
Since then, new laws and policies have amended the Corps' authority under Section 404.
Today, any proposed project that could impact federally-designated wetlands must received a Section 404 permit from the USACE.
The goal is to ensure that wetlands remain protected and aquatic sites are not destroyed or degraded.
3. What activities are regulated by the Army Corps of Engineers?
Broadly, the Corps regulates activities in waterways and wetlands.
This can be summed up by the following:

Construction of any dam or dike across any navigable water of the United States

Structures or work in or affecting navigable waters of the United States

Transportation of dredged material for ocean disposal

Discharge of dredged or fill materials into all water of the United States including wetlands
Examples of structures and work affecting navigable waters include boat ramps, wharves, tunnels, aids to navigation, any permanent or semi-permanent obstacles or obstruction, etc.
Discharge of fill material includes placement of fill that's necessary to the construction of any structure, causeway, road fill, artificial islands, beach nourishment, levees, artificial reefs, etc.
4. What are the limits of the Corps' jurisdiction?
The limits of the Corps' jurisdiction are outlined in Section 10 of the Rivers and Harbors Act and Section 404 of the Clean Water Act.
In Section 10, the Corps' jurisdiction is defined as "the navigable waters of the United States."
This includes the oceans and navigable coastal and inland waters, lakes, rivers, and streams.
To the Corps, navigable waters mean the waters subject to the ebb and flow of the tide shoreward to the mean high-water mark and/or waters presently used, or that have been used in the past, or may be susceptible for use to transport interstate or foreign commerce.
Examples of navigable waters in the New England region include: all tidal waters and their tributaries in Maine, New Hampshire, Vermont, Massachusetts, Connecticut, and Rhode Island; Merrimack River; and Lake Champlain.
In Section 404, the Corps' jurisdiction is defined as "the waters of the United States."
Here's what that means:

Navigable waters of the U.S.

Wetlands

Tributaries to navigable waters of the US, including adjacent wetlands, lakes, and ponds

All other waters of the US not identified above
The landward limit of jurisdiction is the high tide line in the tidal waters.
In non-tidal waters, it's the ordinary high-water mark.
If adjacent wetlands are present, the limit of jurisdiction extends to the limit of the wetland.
5. What permits does the Corps issue?
There are two types of permits that the Corps issues: individual permits and general permits.
Individual permits are required if the project doesn't fall under the criteria for general permits.
They're individually reviewed by the Corps.
General permits apply to activities the Corps determined are similar in nature and cause minimal environmental impacts (both individually and cumulatively).
Nationwide and regional permits are the two main types of general permits.

Nationwide permits: A series of permits for certain minor projects.
These types of permits have special conditions which must be met for a project to qualify for nationwide permit status.

Regional permits: These permits apply to certain minor activities authorized by the Corps on either a statewide or regional basis.
Regional permits allow activities like docks, piers, and mooring bays in tidal waters.
The Corps will authorize certain activities under State Program General Permits in some states.
With most regional permits, you'll need to notify the Corps before work begins.
6. How do you apply for a permit?
Time frames for Corps approval vary, so make sure you contact them early in the planning stages of your project.
This will give you ample time to go through the steps below and apply.
The Corps will provide application forms if you write to your local district office.
You may find all of the districts here.
You can also visit here to obtain forms.
Keep in mind that you must meet all conditions for a permit, including obtaining certifications outlined in Section 401 of the Clean Water Act and Section 307 of the Coastal Zone Management Act of 1972.
Section 401 requires applicants to get a certification or waiver from the state water pollution control agency.
You must do this in order to discharge dredged or fill materials.
The agency will review the activity's effect on water quality standards before offering you a certification or waiver.
Section 307 requires you to get a certification or waiver that the activity complies with the state's coastal zone management program for any activities that are performed within the state's coastal zone.
7. How does the permit review process work?
The review process is streamlined if you're applying for a general permit.
General permits do not require a detailed review of the activities they authorize.
However, you must obtain written authorization before you continue with any work.
If you're applying for an individual permit, then you must include a detailed project description and drawings when applying.
During the review period, there may also be site visits, coordination with external agencies, and data analysis.
The decision to issue the permit will be based on the evaluation of the impacts during the Public Interest Review process.
The Public Interest Review is the process that the Army Corps of Engineers uses to evaluate the probable and cumulative impacts of the proposed activity as well as its intended use on public interest.
Next, the Corps will issue a Public Notice.
This notice will notify all interested parties of the proposed activities, including all the factors relevant to the proposal.
This includes conservation, economics, aesthetics, general environmental concerns, historic values, fish and wildlife values, flood damage prevention, land use, navigation, recreation, water supply, water quality, wetland values, energy needs, safety, food production, and the needs and welfare of the people.
Various stakeholders — federal, state, and local agencies; experts; and the general public — are allowed to weigh in on this Public Notice.
The Corps gives thoughtful consideration to the feedback it receives.
It then grants a permit as long as the project is not contrary to the public interest.
8. What is the goal of the permitting process?
 There are three goals that the Corps' permitting process is designed to ensure:

That the country's water resources are safeguarded

That the country's water resource management is in the best interest of the public

That the environmental, social, and economic concerns of the public are considered
9. What activities require Army Corps of Engineers permits?
Several activities pertaining to water and wetlands require permitting from the Corp.
Here's the list:

Construction of structures like bulkheads, piers, catwalks, boathouses, and pilings

Backfill and bank excavation, dredging, filling, and deposition of dredged material in wetlands (i.e., marshes, swamps, bogs) and waterways

Construction of overhead and underwater transmission lines, cables, and pipes

Construction of breakwaters, jetties, groins, and stone revetments
10. Who applies for a permit from the Army Corps of Engineers?
Anyone who wants to engage in any of the activities listed above must apply for a permit.
This includes individuals, businesses, organizations, and government agencies.
11. When should you apply for a permit?
It's recommended that you apply as early as possible because the process for getting a permit includes several steps like site visits, data analysis, and coordination with various agencies.
12. If you've already received a local or state permit, do you still need a permit from the Corps?
Yes, you must also apply for a permit from the Army Corps of Engineers regardless of the other permits you've received.
13. Do you need a permit if you own the land?
Even property owners are required to apply for a permit or authorization from the Corps.
14. What happens if you violate the law and do not get a Corps permit?
If you are found to be in willful and direct violation of Section 404 of the Clean Water Act, then you may be fined up to $16,000 per day for the violation.
15. Is the Army Corps of Engineers part of the US Army?
Yes, the Army Corps of Engineers is part of the US Army. You can apply to join by visiting here.
You'll either need to have obtained a bachelor's degree (or higher) in engineering.
Or, you'll need a combination of education and experience.
This includes college-level education, training, and/or technical experience that provided you have a thorough knowledge of the physical and mathematical sciences underlying engineering.
You'll also need practical and theoretical knowledge of the engineering sciences and techniques.
16. Is the Army Corps of Engineers civilian?
Not entirely.
The USACE has both civilians and soldiers in its ranks with 37,000 dedicated engineers.
It provides services to more than 130 countries globally.
If an individual is working as a Combat Engineer (non-civilian), they work alongside soldiers to navigate on combat missions.
Some of their roles include constructing bridges, clearing barriers with explosives, and detecting/avoiding mines or other hazards that may exist in the environment.
Final Thoughts
If you want to impact wetlands on or near your land, you'll need permitting.
Wetlands can be a tricky place to operate because they're so important to the environment and protected by the state.
One of the partners you'll work with through the permitting process is the Army Corps of Engineers, which is a unique branch of the military.
Visit their website to find out more information about them and how to apply for a permit.
Additional Resources
Don't forget to explore our unbeatable
$1 Down Land Listings + Vacation Giveaway
!
Would you like to receive weekly emails with our latest blog/properties?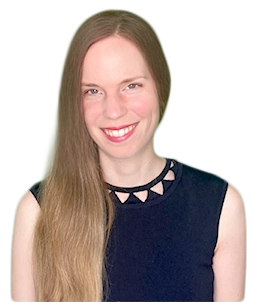 Disclaimer: we are not lawyers, accountants, or financial advisors and the information in this article is for informational purposes only. This article is based on our research and experience and we do our best to keep it accurate and up-to-date, but it may contain errors. Please be sure to consult a legal or financial professional before making any investment decisions.